I'm finally getting around to saving and reusing yeast.
I'm pretty sure I understand what I'm doing, but I just wanted to double check.
Basically I siphoned off the beer, dumped a quart of boiled/cooled water, swished it around, poured it into four sanitized mason jars, and put in the fridge.
This is what it looks like after a day.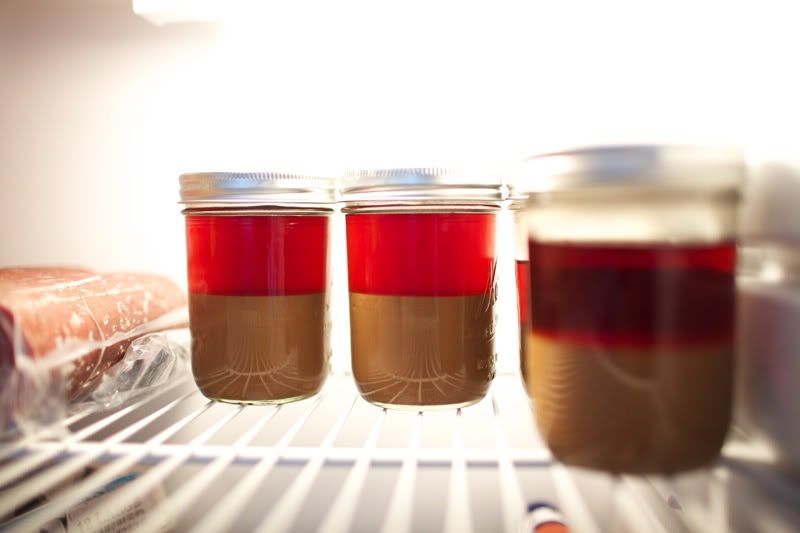 I kind of expected the liquid on top to be clearer so I wanted to make sure it's supposed to look like this before I go any further.
From what I understand, the next step is to carefully pour the liquid off the top into another sanitized mason jar, and that is what I'll store and reuse when the time comes.
I pulled this from a porter, so will it be okay to use it on a lighter beer, or will it affect the color?
Also, how do I know the correct amount of this to add to my starter wort to make the correct amount of starter?