Joined

Jan 31, 2009
Messages

17,908
Reaction score

4,389
Location
I'm organizing a beer pairing event coming up on Friday 9/13 in Chicago. We're full up, with 70 RSVPs. This is the second year in a row I've done this. Below is a blog post about the pairings for this year (the beer, a finger food, and a cheese).
You can see it online with its original formatting here.
The photos are from last year's event.
Beer, Cheese and Food Pairings for the Augustana Event!
We're less than two weeks away from the beer, cheese and food pairing event at Augustana and I'm looking forward to some delicious, handmade beers, cheeses and other dishes. While everything is subject to change, here's the current lineup:
Gathering
While we gather and wait for the pairings to begin, we'll be serving a Summer Wheat Beer I brewed as well as one of Chris Barnard's delicious beers. I call the Summer Wheat Beer 'Sole', Italian for Sun, and its a light, dry, sessionable beer, only moderately bitter with a modest bread-like aroma and flavor. A few years ago, an earlier batch of this beer won a medal at the Bluegrass Cup in Lexington, Kentucky. We'll snack on popcorn to whet our appetites.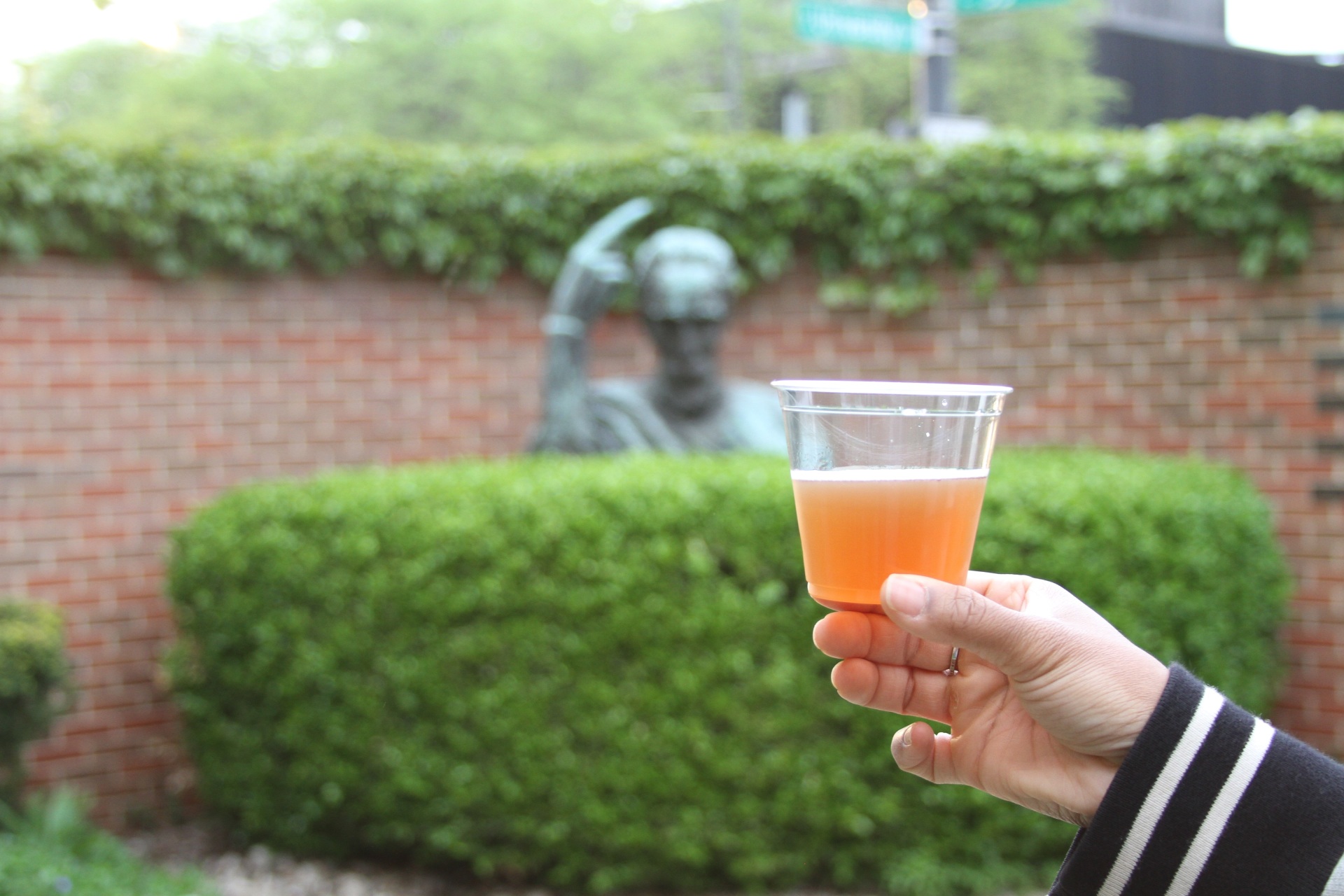 Pairing #1
Beer: Munich Helles (brewed by Dave Barret)
Food: Stuffed mushrooms with a creamy spinach filling
Cheese: Soft, mild brie cheese
Notes on Munich Helles: A clean, malty, gold-colored German-style lager with a smooth grainy-sweet malty flavor and a soft, dry finish. Subtle spicy, floral, or herbal hops and restrained bitterness help keep the balance malty but not sweet, which helps make this beer a refreshing, everyday drink.
Pairing #2
Beer: Dubbel 2.5 (brewed by Melissa Edwards Hiller and Patty McGuire Cook)
Food: Black olive tapenade on crusty bread
Cheese: Aged Gouda
Notes On Dubbel 2.5: Following in the proud tradition of Belgian breweries, this beer doesn't fit exactly in the official style guidelines - its kind of a Dubbel, but a little stronger. In any case, Trappist type beers are all characterized by very high attenuation, high carbonation through bottle conditioning, and interesting (and often aggressive) yeast character. Beers that meld strength with drinkability.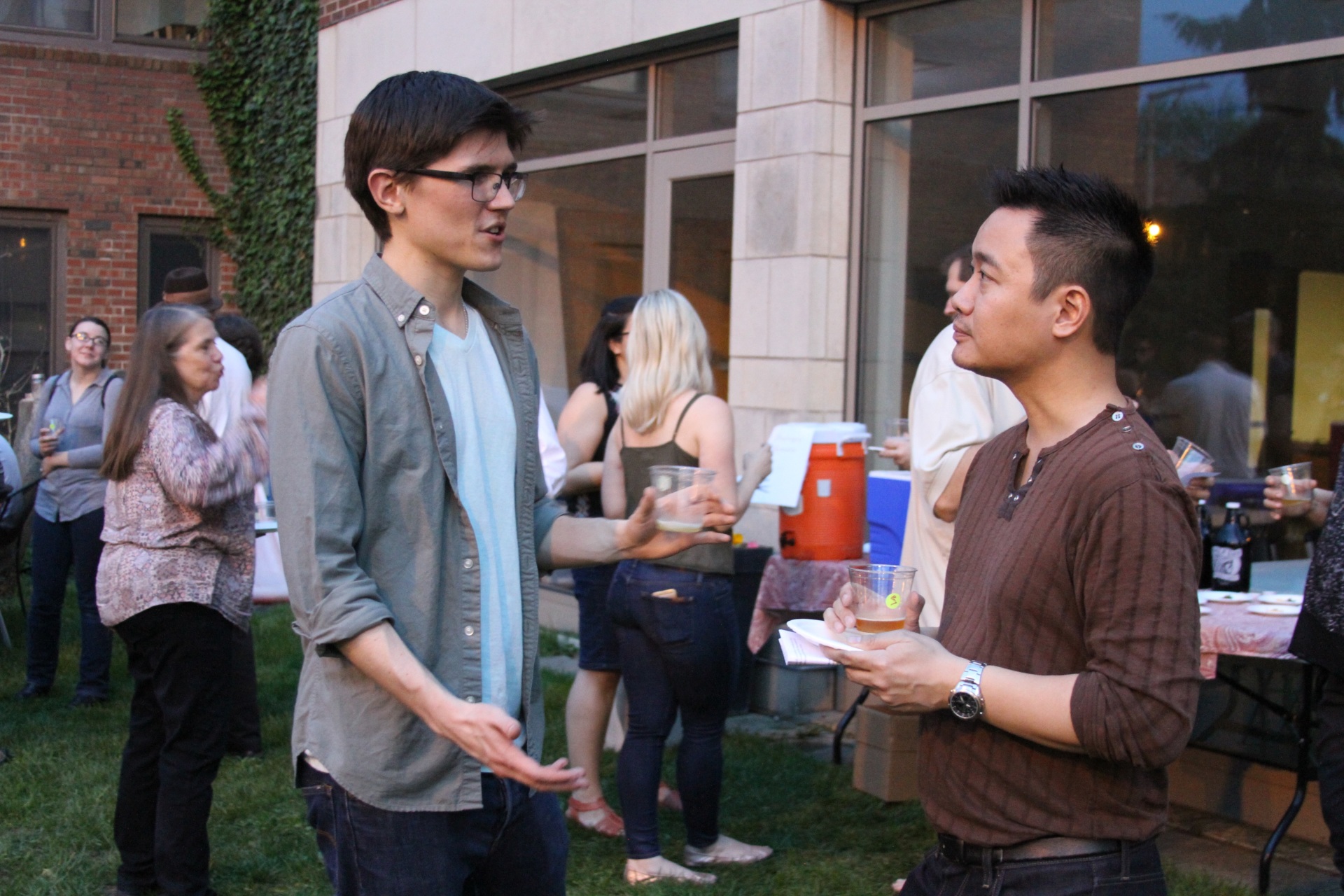 Pairing #3
Beer: Marzen (brewed by Bill Goetz)
Food: Pesto grilled shrimp
Cheese: Aged Parmesan
Notes on Marzen: A malty German amber lager with a clean, rich, toasty and bready malt flavor, restrained bitterness, and a dry finish that encourages another drink. The overall malt impression is soft, elegant, and complex, with a rich aftertaste that is never cloying or heavy. The traditional Oktoberfest bier.
Pairing #4
Beer: English Brown Ale (brewed by Jim Todd)
Food: Cured salami
Cheese: English Glouchester
Notes on English Brown Ale: A malty, brown caramel-centric British ale without the roasted flavors of a Porter. More malty balance than British Bitters, with more malt flavors from darker grains.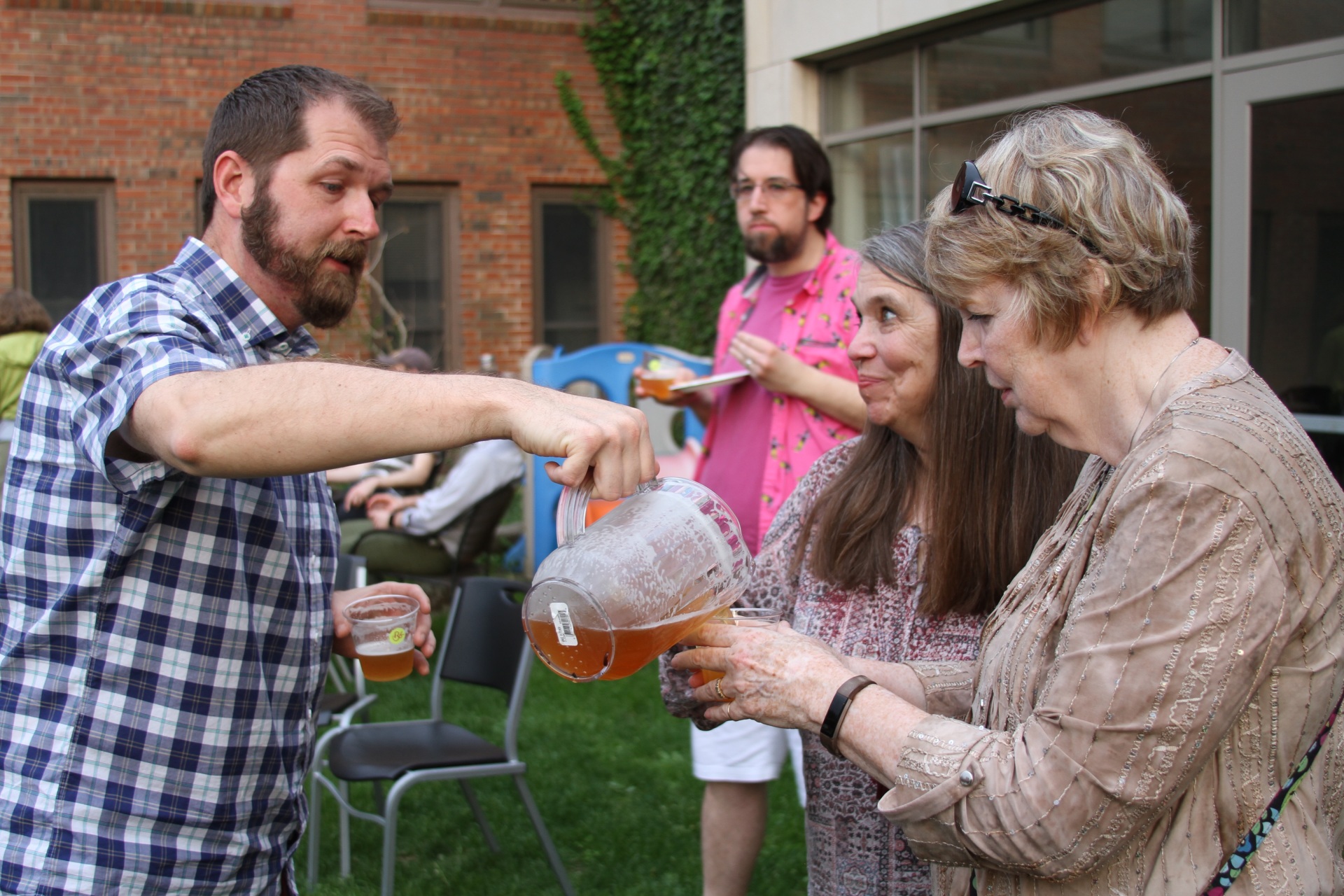 Pairing #5
Beer: Red IPA (brewed by Hugh and Jim Vondracek)
Food: BBQ pork sliders
Cheese: 7-year aged Cheddar
Notes on Red IPA: Hoppy, bitter, and moderately strong like an American IPA, but with some caramel, toffee, and/or dark fruit malt character. Retaining the dryish finish and lean body that makes IPAs so drinkable, a Red IPA is a little more flavorful and malty than an American IPA without being sweet or heavy.
Pairing #6
Beer: Arctic Ale aged in a bourbon barrel (group brew by Patty, Melissa, Hugh and Jim V.; recipe researched and developed by Jim T.)
Food: Chocolate and Strawberries
Notes on Arctic Ale: An historical recreation of the beers that British arctic explorers brought with them on their expeditions. An imperial version of a Burton Ale. Strong, alcoholic, with a firm bitterness, dark fruit aromas and flavors, no roastiness (unlike barrel-aged stouts), with vanilla, oak and bourbon flavors from the barrel.