Joined

Apr 10, 2018
Messages

575
Reaction score

582
Hi all. I have made some amazing elderberry wine in the past (even if i say so myself) but i stupidly did not take notes. I do remember i added too much water so to fix it kept boiling up liters of grape juice to add as a syrup.
I bought some dried berries last winter and want to make that up first so i need to calculate how much sugar to add and how much of the concentrate
I would like an OG of 1.105 finishing at 0.996 for approximately a 14% wine. I am aiming fo 11 liters to go into secondary. I have 500g of dried berries and 1l of concentrate.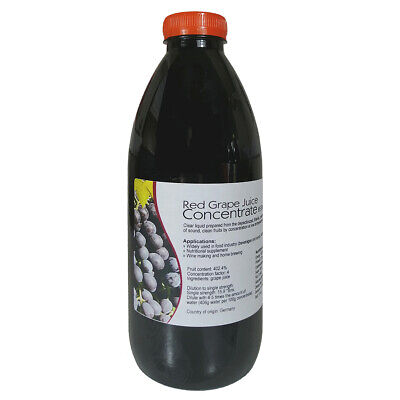 Dilute to taste or use instead of sugar as a natural sweetener in confectionery, beverages / spirits, ice cream, baby food and dairy products. When grape wines lack body, have a lower than desirable sugar level, are not as well-flavoured as they should be or are too low in acid they can benefit...
Dilution to single strength:​
Single strength: 15.9 °Brix.
Dilute with 4-5 times the amount of water (406g water per 100g concentrate).
Net weight 1L of concentrate: 1.370 kg approx.
I am planning on skipping the cold steep part as i am using dried berries and i am a fridge down. I might also add some blackberries.
Cheers.