Here is my initial production of my spiced holiday ale label. I threw this together in about 5 minutes on Sunday morning because I needed it for an early family Christmas.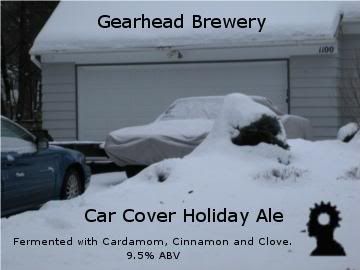 My own initial critiques:
Font Sucks
Can't see the car, and not just because of the cover
Gearhead dude is fuzzy
My Dad's Grand Am is in the picture
What does everyone think about using "spiced with" instead of "fermented with?"
Questions? Comments?