I just wanted to share a few pics of my Spiced Winter Warmer and I also had a question towards the end.
This is me sanitizing my new Better Bottle, rather than waste a lot of water and sanitizer i just filled it enough so I could lay it on its' side and roll it around every now and then to spread the cleanliness.
This is my Winter Warmer after I siphoned to my secondary BB. I added some Irish Whiskey soaked Oak chips to the mix.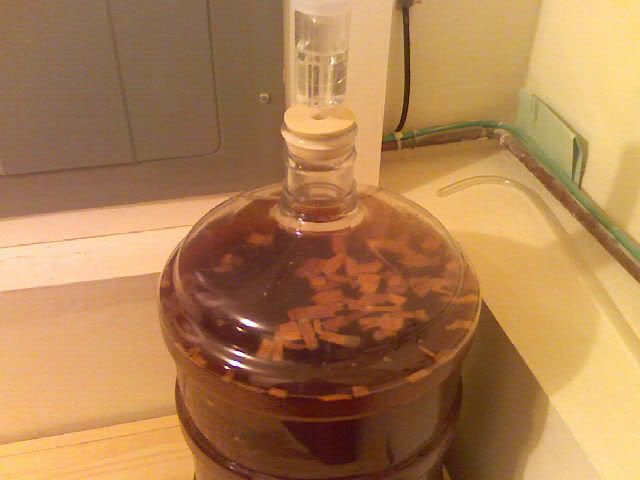 This brew spent almost 3 weeks in the primary, 10 days in secondary with Oak Chips, and I plan on bottling it tomorrow during the day so I can share some with friends and family by Christmas.
My question is when I looked at it last night I saw some white bubbles gathering on the surface of the beer. I was wondering the name for this occurence, I don't think it's an infection. I have attached a picture, but it is a little hard to make out cause of my crappy 1.3MP camera on my phone. The squarish pieces are the wood chips, let me know if you have any ideas.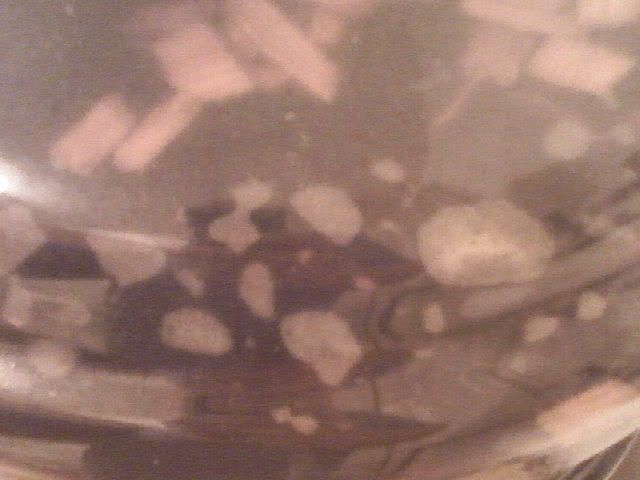 Can't wait to relax during the holidays and crack one open.