---
Technically One-step can't be called a sanitizer either, and the bag states its a cleanser.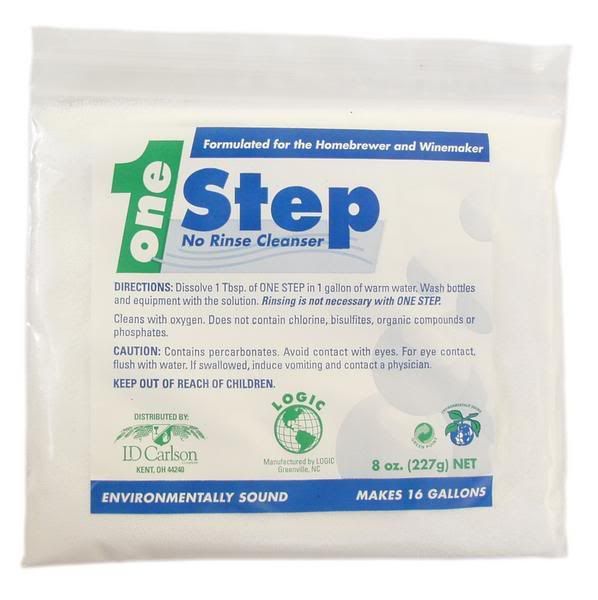 One step needs 5 minutes of wet contact time to sanitize...pretty slow compared to 30 seconds that Star-san needs.
mostly they just dind't wanna pay the FDA to get 'sanitizer' status.
Despite its similar appearance (white powder that cleans with oxygenation), B-Brite is not a sanitizer.
__________________
Malkore
Primary: English Mild
On tap: Pale Ale, Lancelot's Wheat, English Brown Ale, Steam Beer, HoovNuts IPA
Bottled: MOAM, Braggot, Raspberry Melomel, Merlot, Apfelwein, Pyment, Sweet mead, Cabernet
Gal in 2009: 27, Gal in 2010: 34, Gal in 2011: 13, Gal in 2012: 10