Picture of the final product.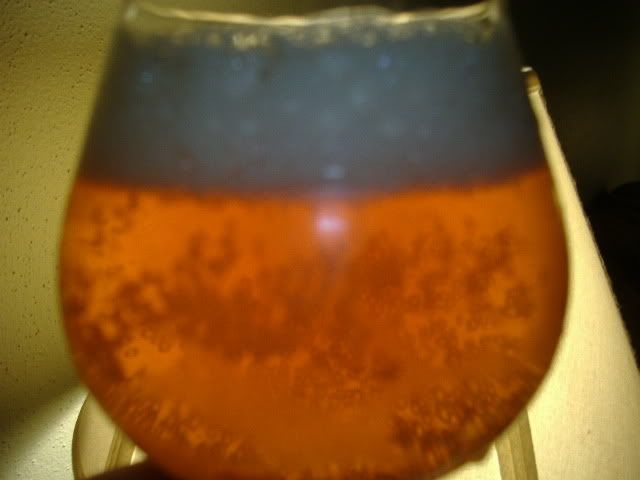 Drunkensatyr was nice enough to give a review of it.
Appearance: Great golden color. Thin white lacy head. Hint of red to it.
Aroma: Again a Very pronounced Belgian smell. There is a slight sharpness that I am associating with the Brett. Very little malt aroma and little to no hop aroma. I am excited about tasting this one!
Taste: The very fist taste I get is the sour. Love it. Very tart but then it quickly gives way to the malt. Nice balance. The acrid bite lingers just a bit after the malt passes. True to style. Very clean and crisp. Tastes young.
Overall: Another great brew that I would love to drink on a hot day. Clean crisp and refreshing. The sour seems like it just did not develop fully though. Not sure if it is the strain of Brett or the duration of fermentation. Not a flaw, just was expecting a more robust sour. I am curious to brew this one to see how it turns out. Good job with this one.