I decided that I needed to modify how I had my hops strung up from last year so I tore out the old and put up some new post.
On the south end I put a 16' 4x4 up as a post in 3' ft concrete: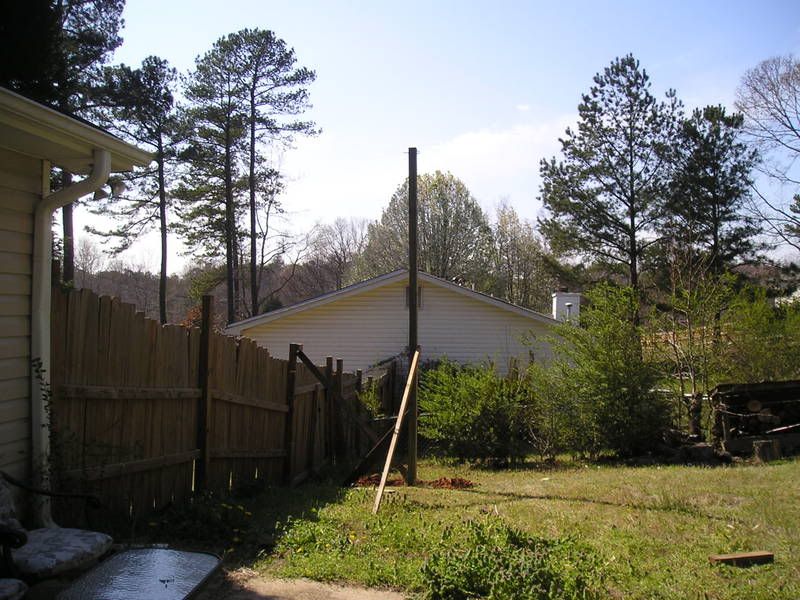 On the other side of the BrewShed I attached a 12 post so I can string line line over the shed and to the other post about 80'
That should give me a good 12' of vertical grow and plenty of horizontal.
Here they are starting to come out:
Now it's wait and water.....