Lets here/see your wild game recipies. Here is one of my favorites.
Pepper crusted Elk Tenderloin with lemon butter
Seasoning
1/4 cup and 1 tablespoon fresh ground black pepper
1/2 teaspoon red pepper flakes
1 teaspoon ground coriander
1/4 cup sugar
1 tablespoon salt
1 teaspoon garlic powder.
Mix all the spices together and set aside
For the lemon butter
4 tablespoons butter, softened
1 tablespoon chopped fresh parsley
1 tablespoon fresh lemon juice
1/4 teaspoon garlic powder
Combine all ingredients and mix until butter is whipped, place in plastic wrap and roll into log. Set in fridge until the whipped butter sets up.
Cooking
Preheat skillet over medium-high heat. Pat whole tenderloin dry and rub the spice mixture over all sides of the loin, coating evenly. Shake off excess, coat the pan with EVOO and sear on all sides for approximately 2 minutes or until a good sear is achieved. Place loin in a preheated oven at 400 degrees F for approximately 15 minutes or until desired temperature is achieved being careful not to overcook (Elk is lean and will overcook quickly). Let meat rest for a few minutes before serving.
Slice the loin into 3/4" pieces and serve place prepared butter on top, and enjoy.
here is the tenderloin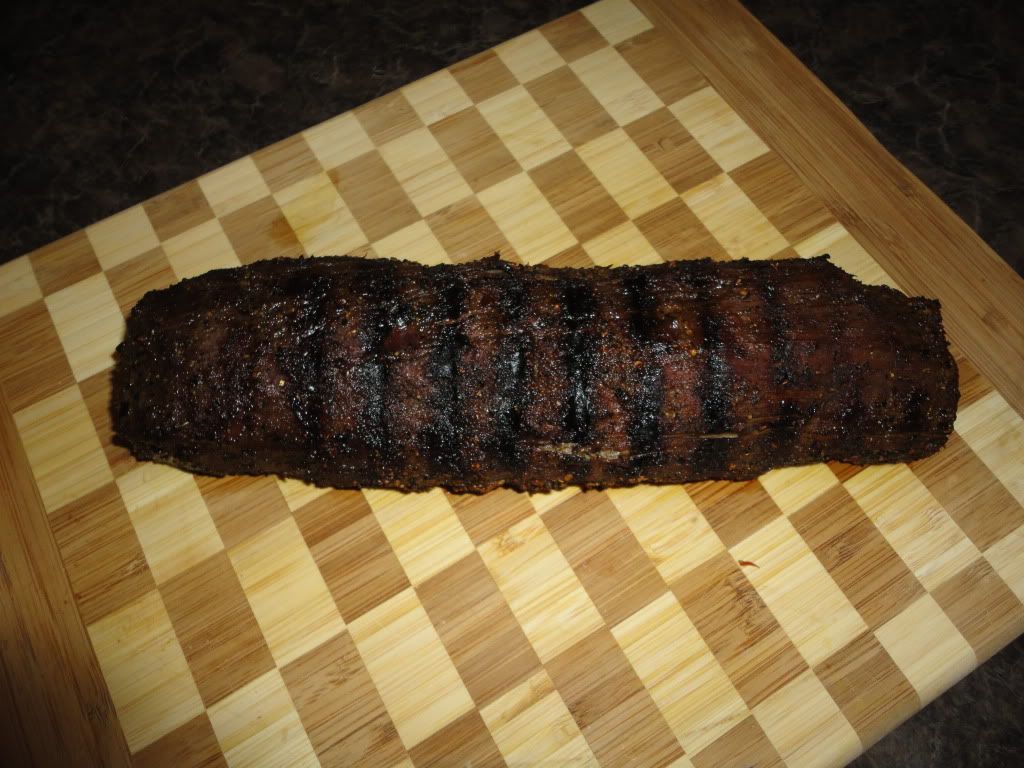 Served with Saffron Risotto and fresh steamed broccoli.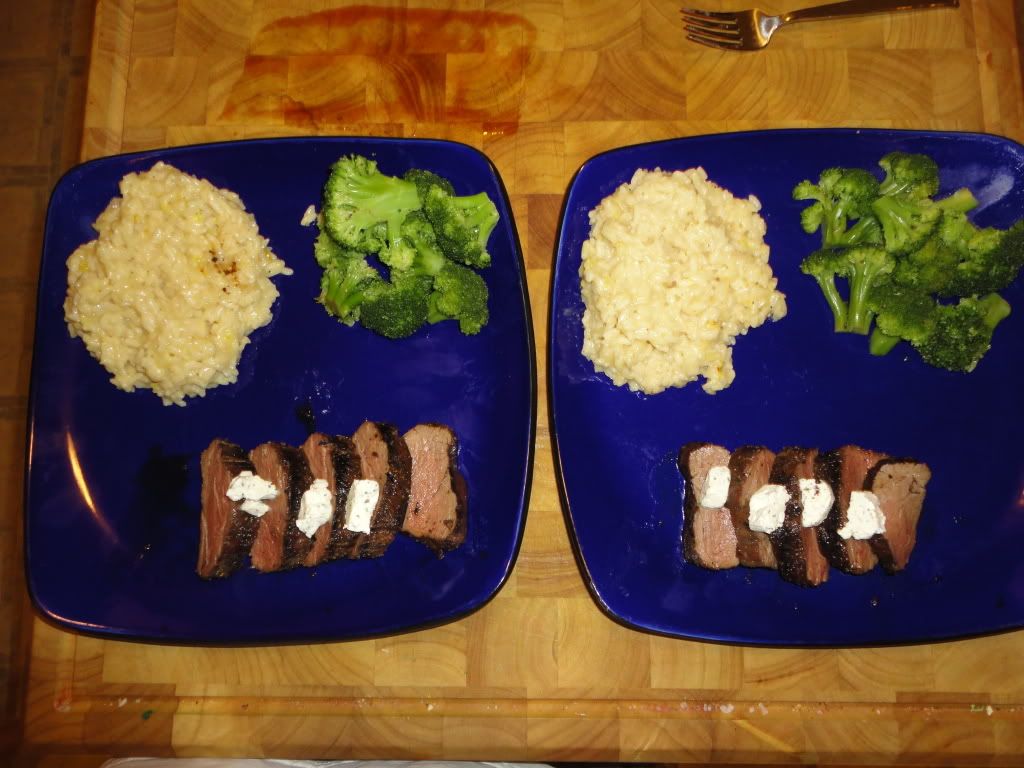 The cook on the meat