I had a toolbox caddy, but it was cumbersome and I wanted a bit better layout of my stuff. I also separated my rims equipment from my chilling equipment since we were fighting for equipment when we were doing multiple batches at one time.
Previous toolbox caddy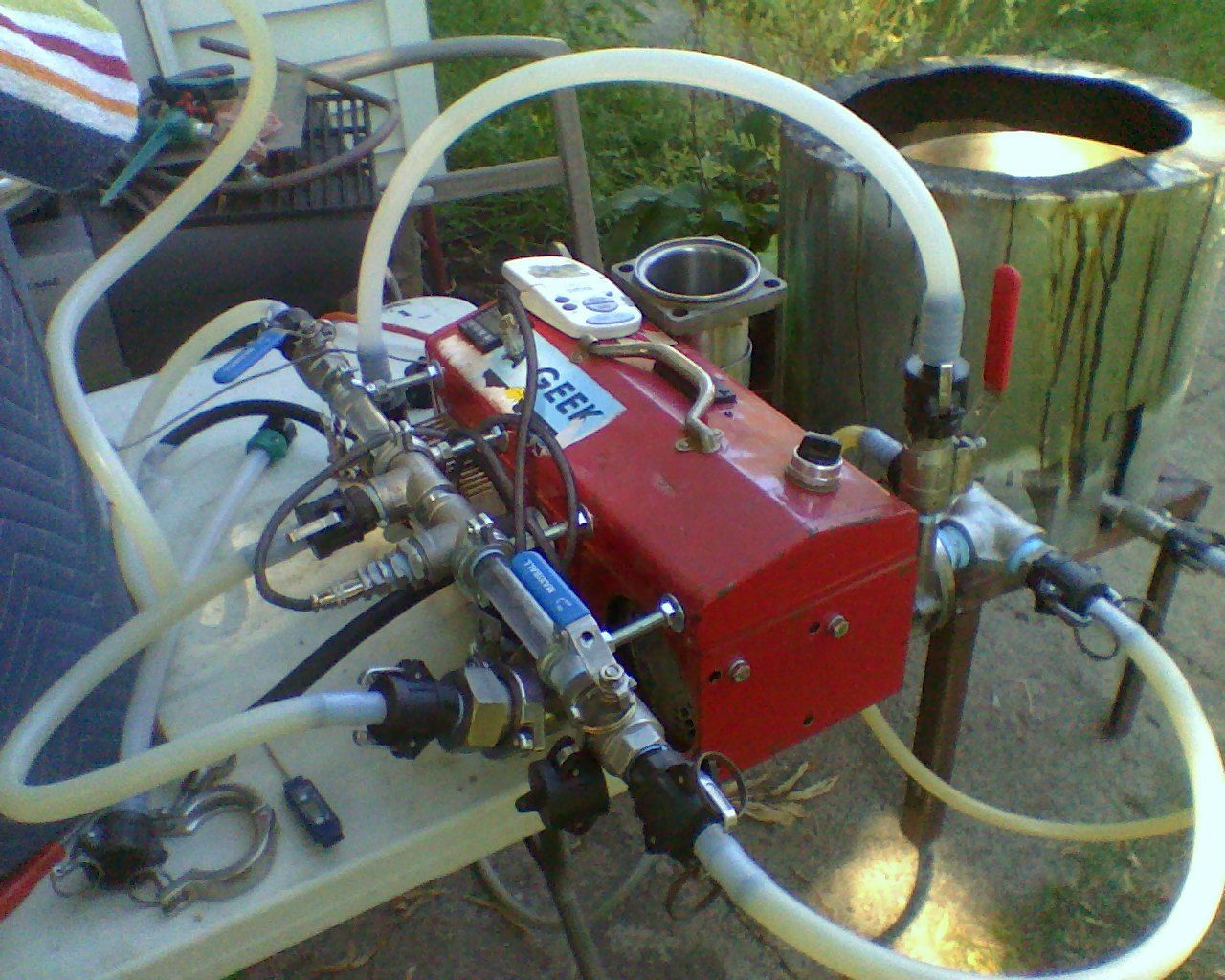 New caddy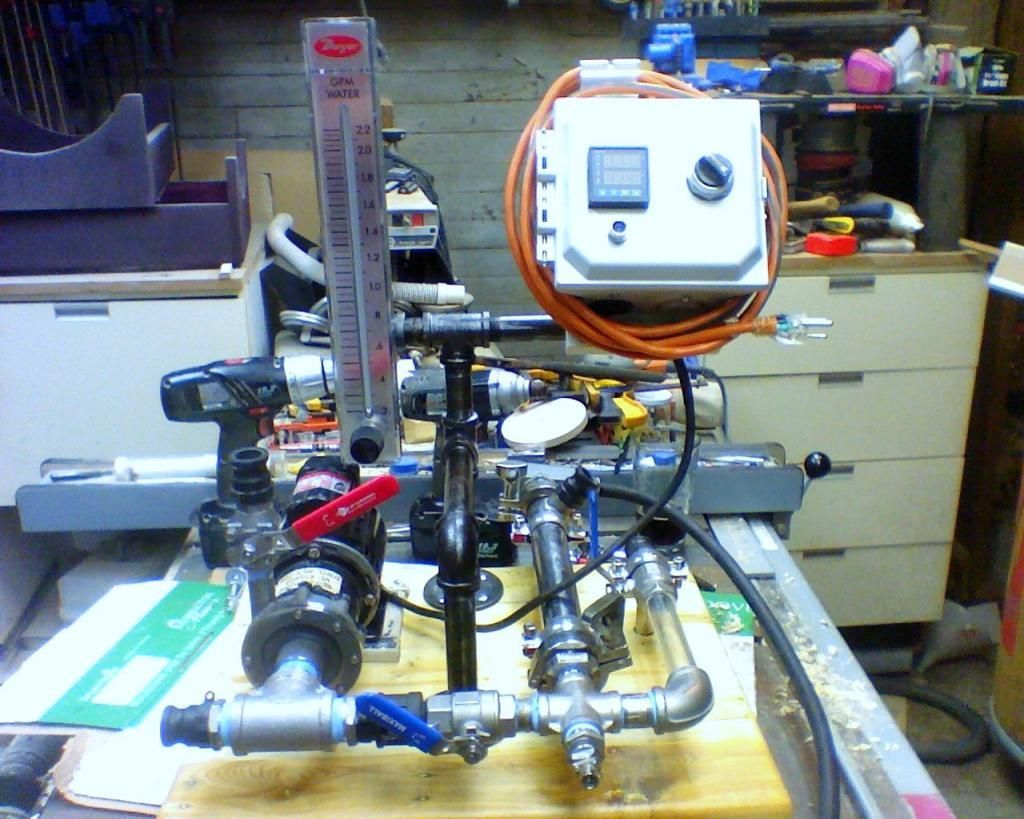 Detail of the piping header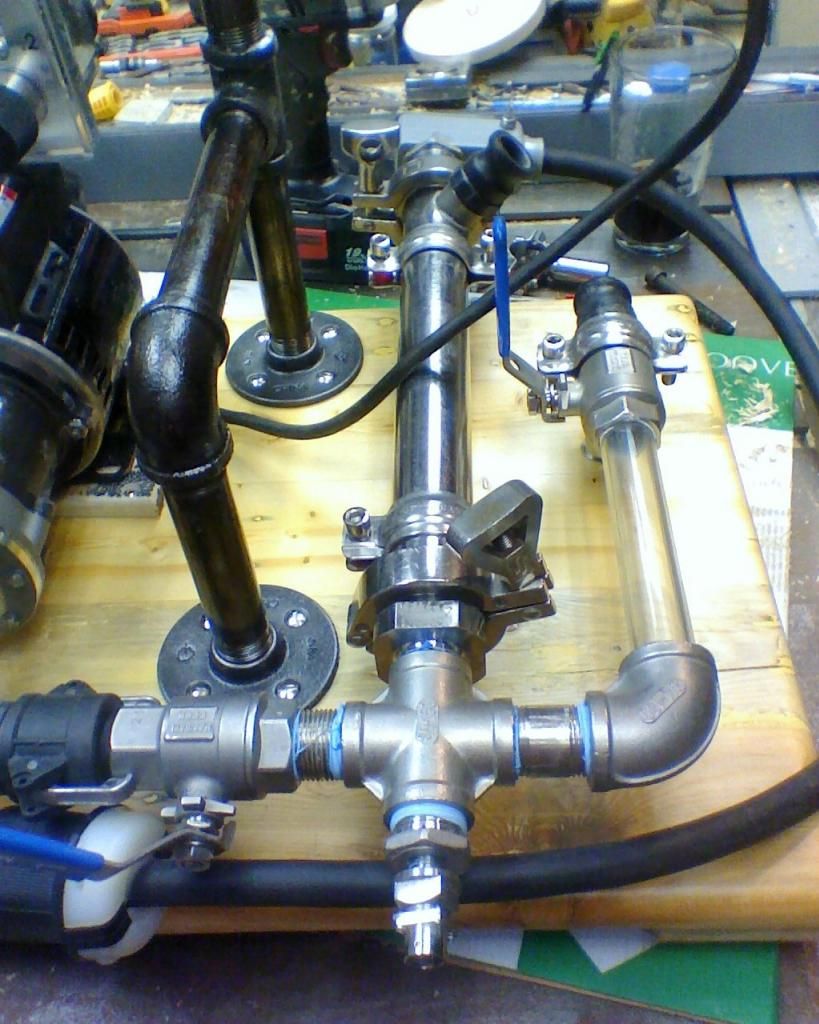 Flow from the pump goes into the rims tube at the top of the pict. Exits the bottom and through valve positioning gets directed back to the mash tun through the sight tube and valve on the right or is recirced back to the pump inlet through the valve on the lower left. This gives nearly full pump (March AC-5SS-MD) through the rims tube and gives me excellent temp stability and nearly no risk of scorching. RTD is always in the flow whether in full recirc or partial to prevent the tube from overheating.
First power up of new compact controller. Also designed to run sous vide and smoker down the road!!!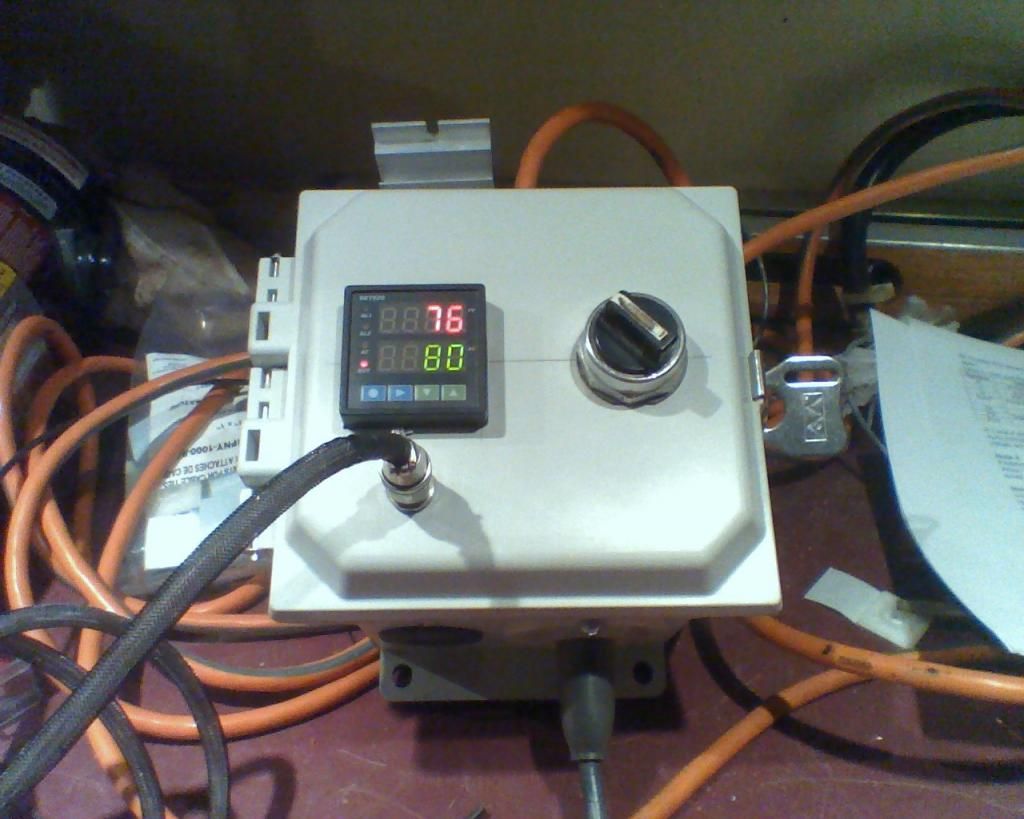 Not too ugly guts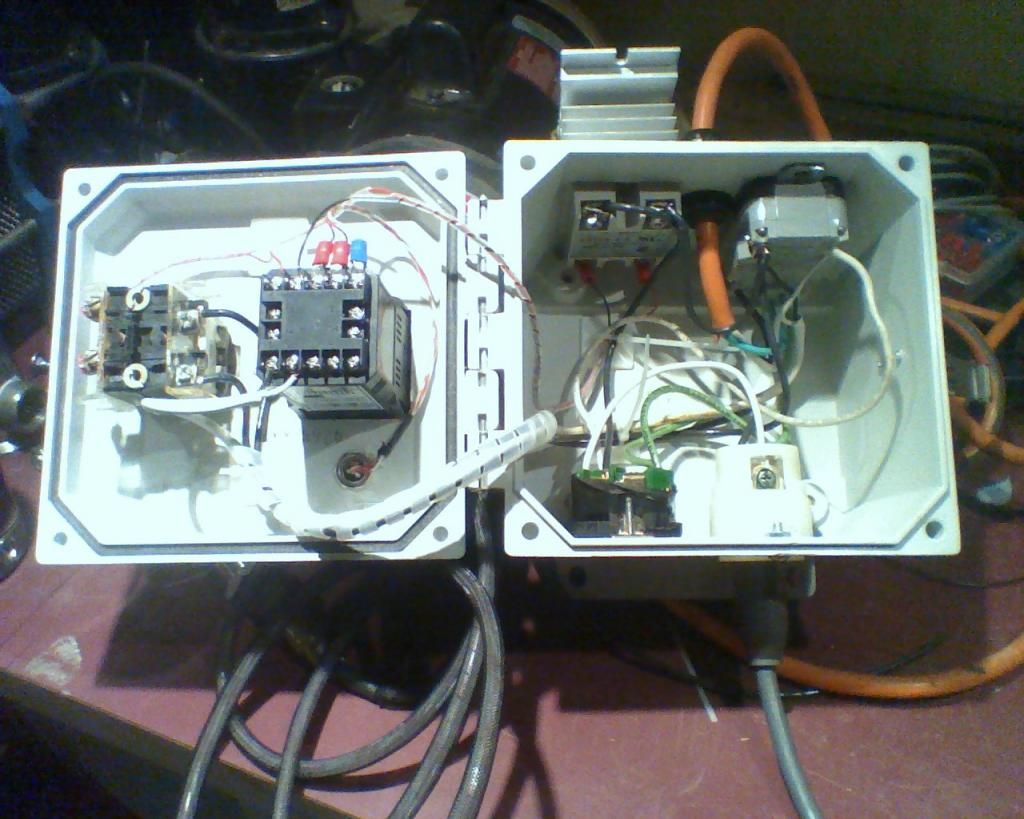 GFCI to power the radio and protect everything else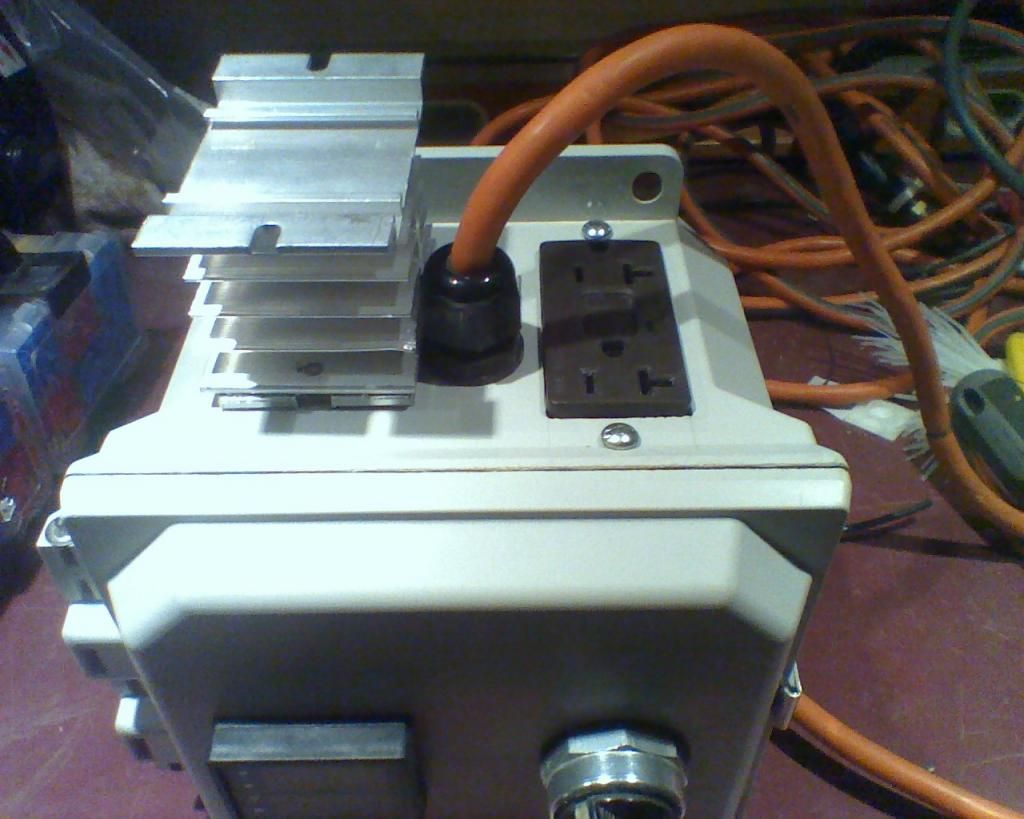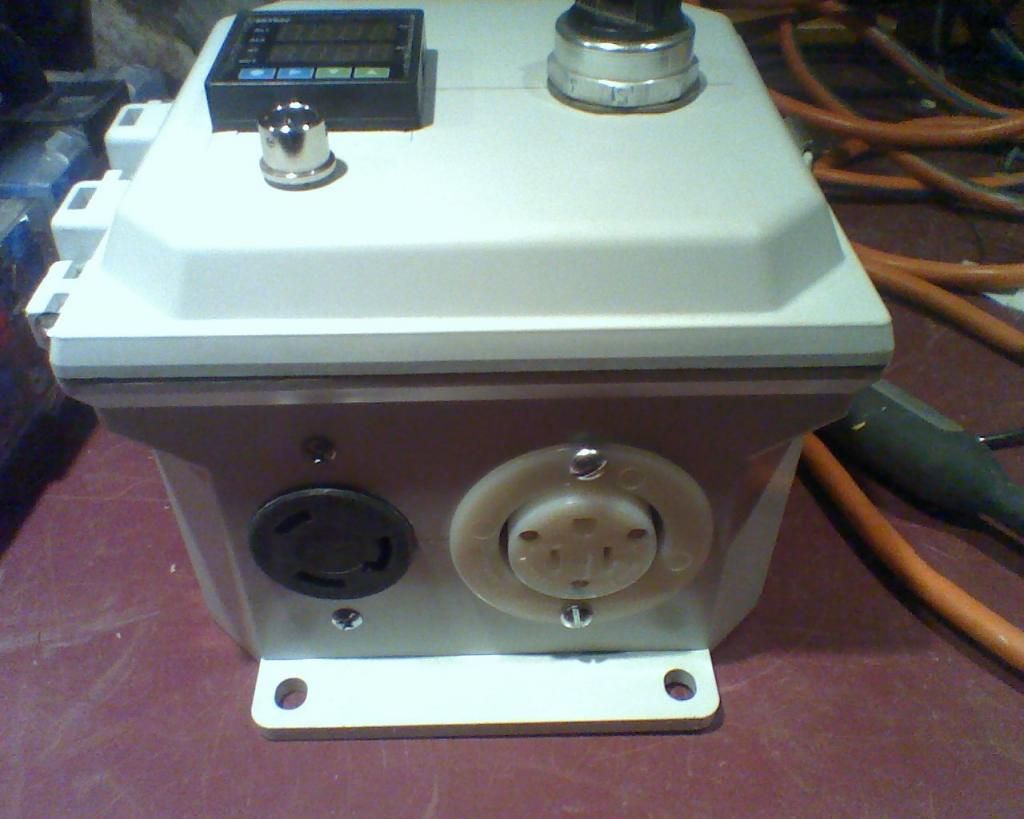 Potted the element in a 1/2" conduit LB with some 2 part epoxy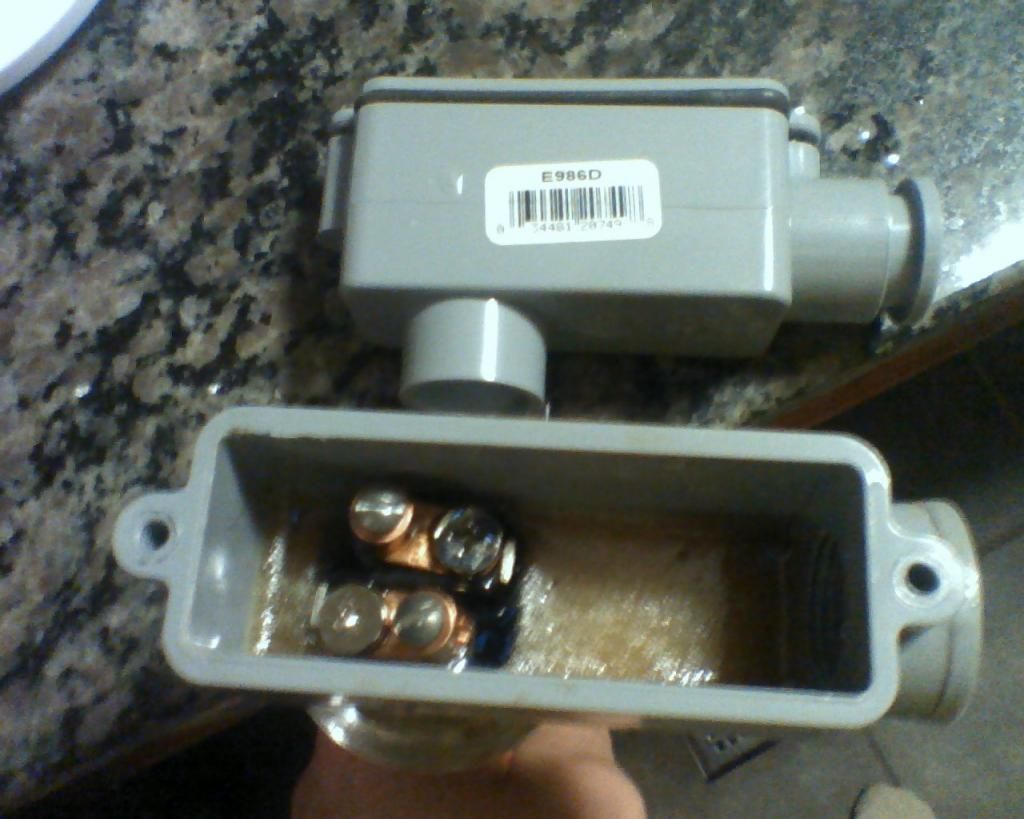 Sneak peek at the modified pump head that will be going on the chiller system shortly!
First brewday was this weekend and everything went fairly well. The flowmeter let me hit a nice .3-.4gpm of drawoff and the auto float in the mash tum kept a rock solid level in the tun.