When I first started brewing I made several 5gal batches and split them up into 1gal glass jugs, pitching a different yeast to each to compare strains. One of the things that really struck me was how vastly different the colors were, even though it was the same batch of wort. Here's a pic from one of those batches during active fermentation. All of those are the same wort, just different yeasts.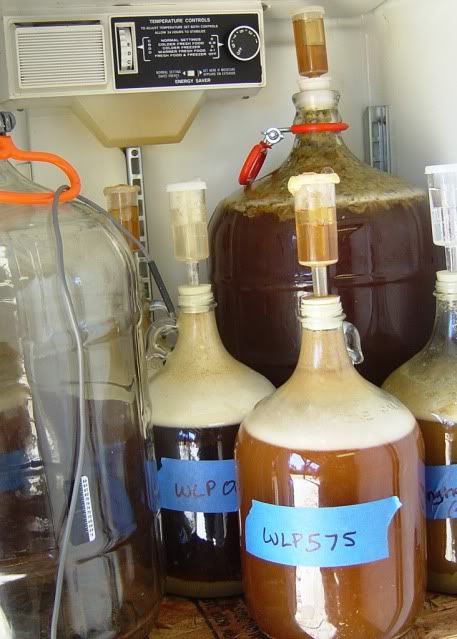 __________________
Keezer Soze
Yuri rubs it out with 60 grit... wouldn't even feel a tenga egg.
-Randar
, place entry ox dixla to suck. Fcxk fwnpoo and passed. Hel an my spupid ass. OK.
- TXCrash