Most regulators have a barb for the gas line, so you stick the line on the barb, put a hose clamp of some sort on it, and tighten. For the MFL style QD's, you use a flare swivel fitting like this-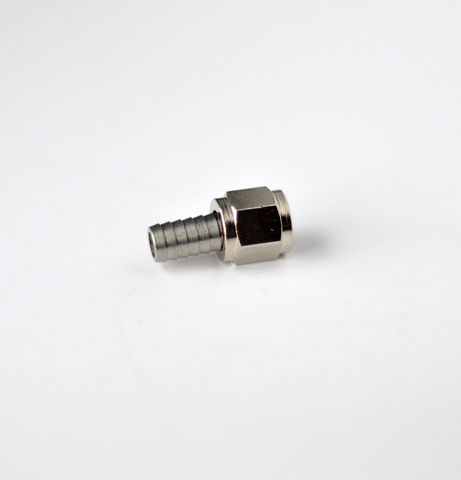 where the hose is once again clamped on to the barb, and then the MFL threads on to the QD. Pretty much any homebrew store, online or otherwise, should have the swivel fittings with a variety of barb sizes.
__________________
Keezer Soze
Yuri rubs it out with 60 grit... wouldn't even feel a tenga egg.
-Randar
, place entry ox dixla to suck. Fcxk fwnpoo and passed. Hel an my spupid ass. OK.
- TXCrash