Hello,
I'm designing my all electrical single tier brew rig and would like to get some input. I plan on using two SS center inlet chugger pumps, three 15.5 gal kegs as my kettles, and my control panel will be Kal's 50A back to back kit. You can see the dimensions below, but the rig measures the following. L:64", W:16.75", H(with out kegs):24", H(with kegs):47.512".
My main concerns is if the control panel will be to top heavy and could potentially flip the rig when there's nothing in the kettles. I also will be adding casters to the rig later, which will mean I'll probably be taking 3" - 3-1/2" off the rigs height as I would like to keep the height at about 47". I also plan on implementing a tippy dump system kind of like the one lschiavo did (
http://www.homebrewtalk.com/f51/sank...mp-mlt-309713/
)
Any suggestions/information would be great. Thanks.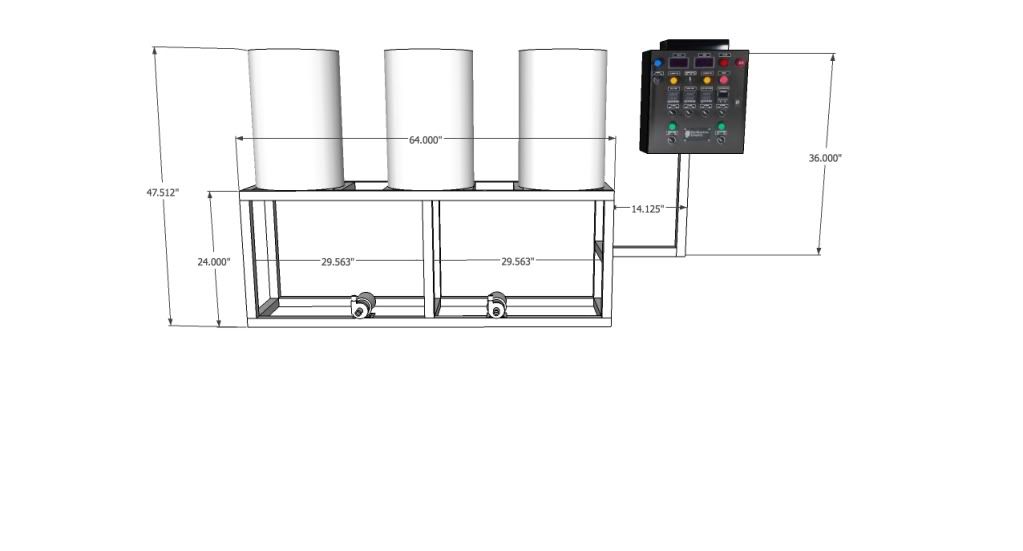 Under the kegs to see the cross beams. The cross beam under the center keg was put there for the rigs frame, didn't know if I need one for the other two kegs.