I was moving some bulk grains around and turned around to see this --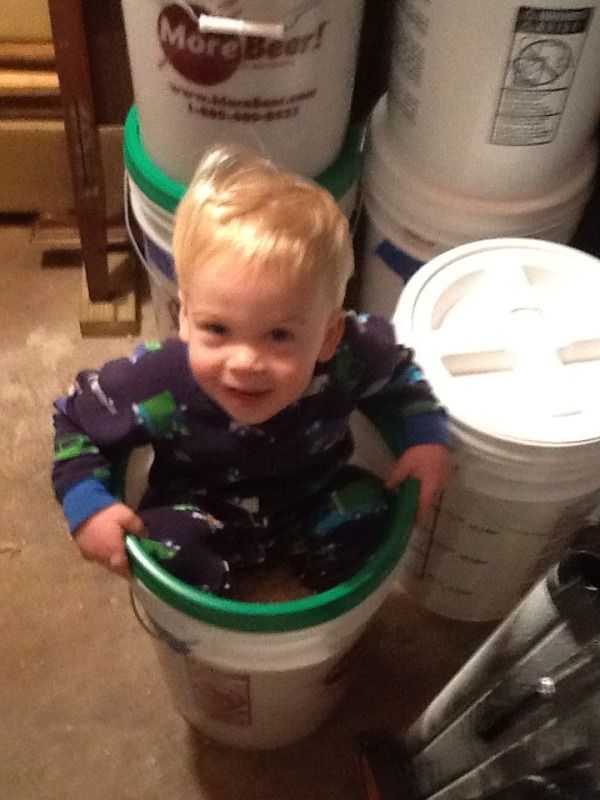 It's the weirdest "non-grain" I've found in my bulk grain!
My son is 2 and he loves digging in the grain buckets so to keep him occupied while I move things around, I opened a 1/2 full bucket of domestic 2-row, but never expected him to climb all the way in! He is all boy and LOVES making beer. I cannot wait until he's a little older so he can be around the equipment more when I'm actually making beer.