I bought an old 7 CF Frigidaire chest freezer from a co-worker for $75 bucks. I can fit 3 ball locks on the floor and 1 on the hump with a 20# co2 tank. I have been working on this for 2 days. I never have stained anything so I messed it up and had to sand off my first attempt. I also forgot to take pictures of the whole process so I have a few from when I stopped and took a break.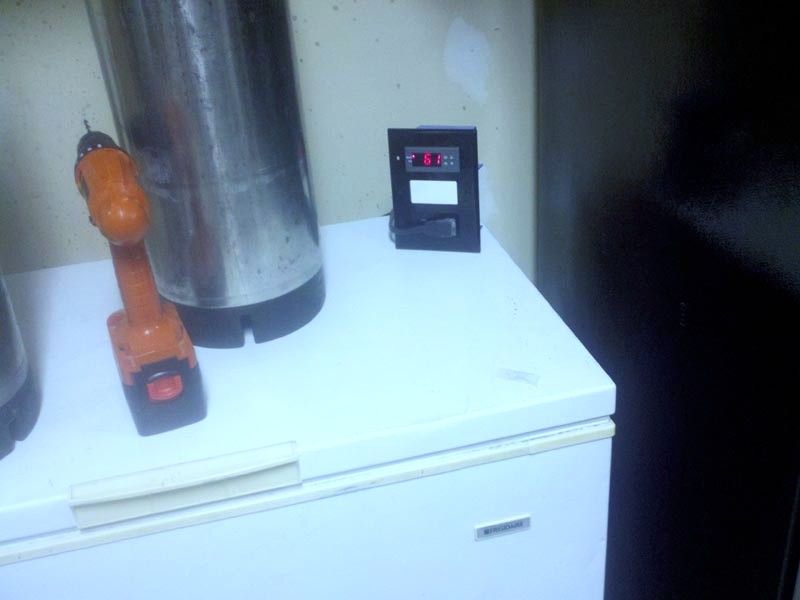 This is what I started with. (Only picture I have of the unmolested freezer.)
This is after I painted the freezer with appliance paint. You cant tell from the pics but I sanded this thing down with my angle grinder and I did a horrible job.
If I had to do it over again I would not try to miter the corners. It was a pain to get everything square and I had to cope the inside of my corners out. Plus I had huge gaps. Also I burned out a set of brushes on my saw trying to bevel the 2x12. I cut the hole for the temp controller by marking the area and drilling 4 holes in the corners. I then took my jig saw to it and cut the knockout. I am using the Minwax one step mahogany polyurethane/stain for this. I never stained anything so I thought it went on like paint. Well this picture is after I took the angle grinder and flap wheel to it and took all the old stain from it.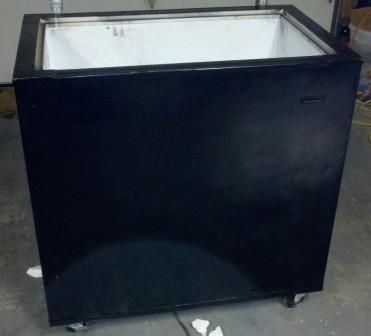 This picture is right after I welded the casters to the bottom. I bought 2 brake casters for 6 bucks a piece from a local metal supply shop. I noticed harbor freight has on sale for $10 a mini furniture dolly. So I got 4 more swivel casters for $2.50 each.