Well end up just putting it in with 15 min. left. Ended up being a 9 hour brew day. I was thinking it would be 10, so not to bad. Efficiency was not as good as I thought it was going to be, I also ended up with 5.5 gallons. I knew I should have waited to start my hop schedule. OG was 1.102. I only sparged with 9 gallons instead of the 11 or more I needed to. The wort tasted soo good. Thank you so much for posting the recipe Brewpastor.
Doughing in.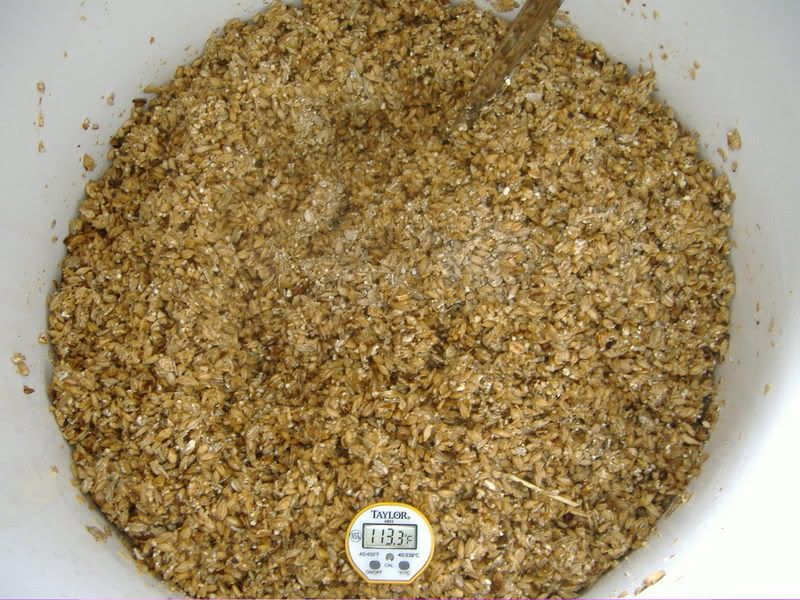 Not so much room left in the 10Gal. cooler.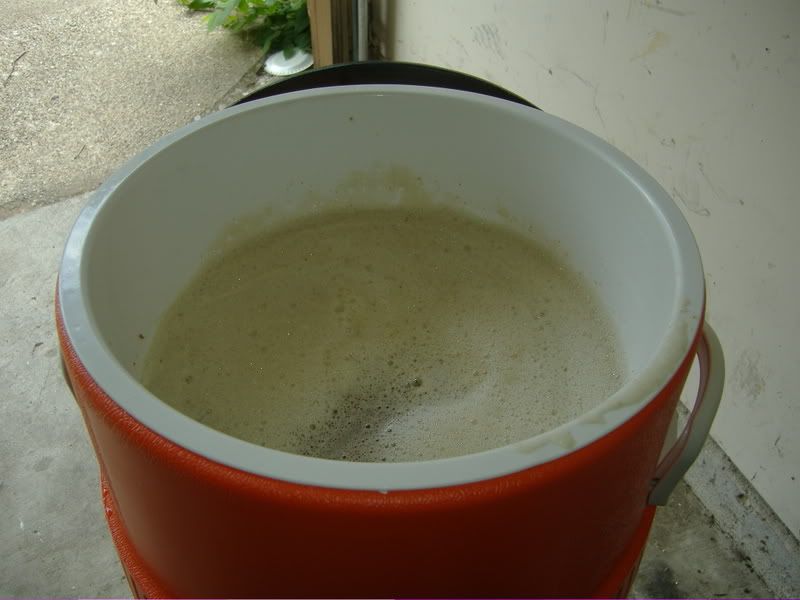 How I got all the extra wort, to begin boiling it down. I am assuming the white stuff in the bottom of the pitcher is the cold break??? I did not pour it back in, was not sure If I should have or not. It was a lot of work running between my kitchen and my garage. Making sure not to have a boil over.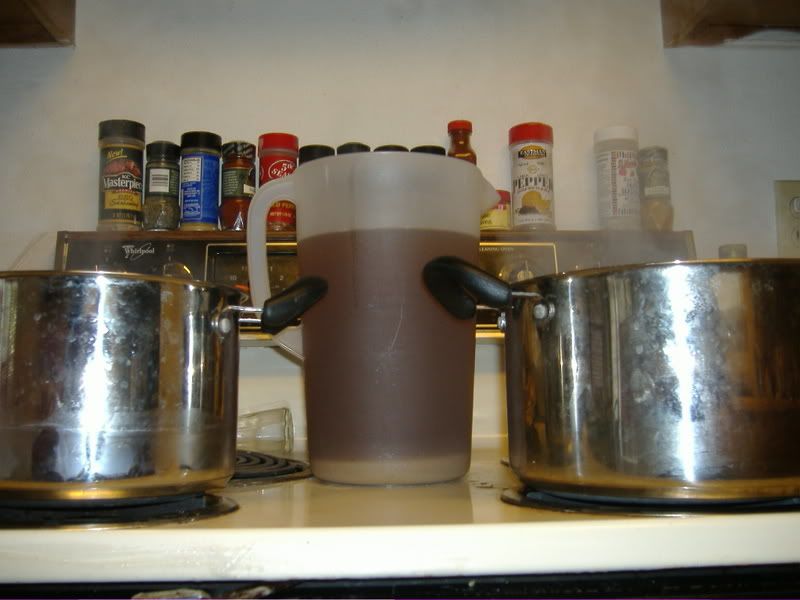 All in all it was fun. I can't wait to see how this stuff taste after 6 months of so. Its gonna be a sipper for sure.