This is not my first rodeo with hops. My last plants where 3 year olds when I "lost" them! Basically a move from FL to VA and from VA to FL while I was on a 6 month deployment my 4 plants never made it. I suspect they are taking over some landfill or still at our old rental house where I last saw them.
Well I am once again back in Florida and bought 4 rhizomes this year again, 2 cascade and 2 sterling. I started a very small garden which I plan on extending this fall/winter. I planted these rhizomes last on 9 APR 2012 and already had a shoot 5 days later! So far both the cascades have sent up shoots. I am growing them on an 11 foot pole attached to my fence. I chopped about 5 feet from its original length!
First 2008 (I think) Hop Garden.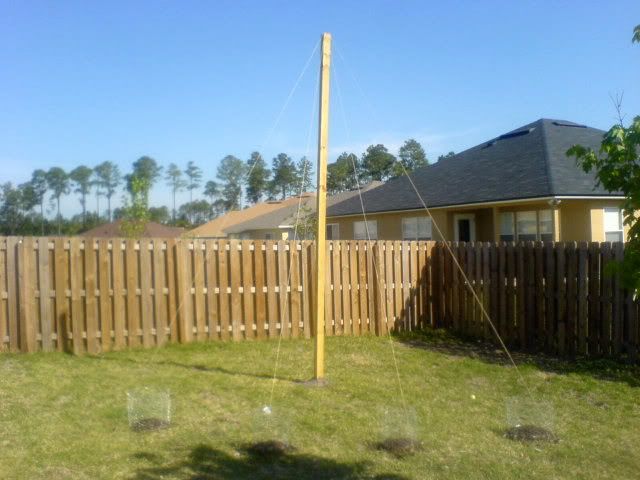 I dont have a photo of my new set up yet but its an actual garden this time and the pole is located in a new spot of the yard. Here is a photo of my first shoot of the year that showed up about 5 days after I planted.