im building a cheap brewstand out of left over 2x4s and bamboo flooring from my renovation of my house. its not pretty, but effective. Ill build a pretty single tier brew stand when i can afford to buy 2 pumps.
the piece of wood on top is just sitting there to show how the MLT will be on there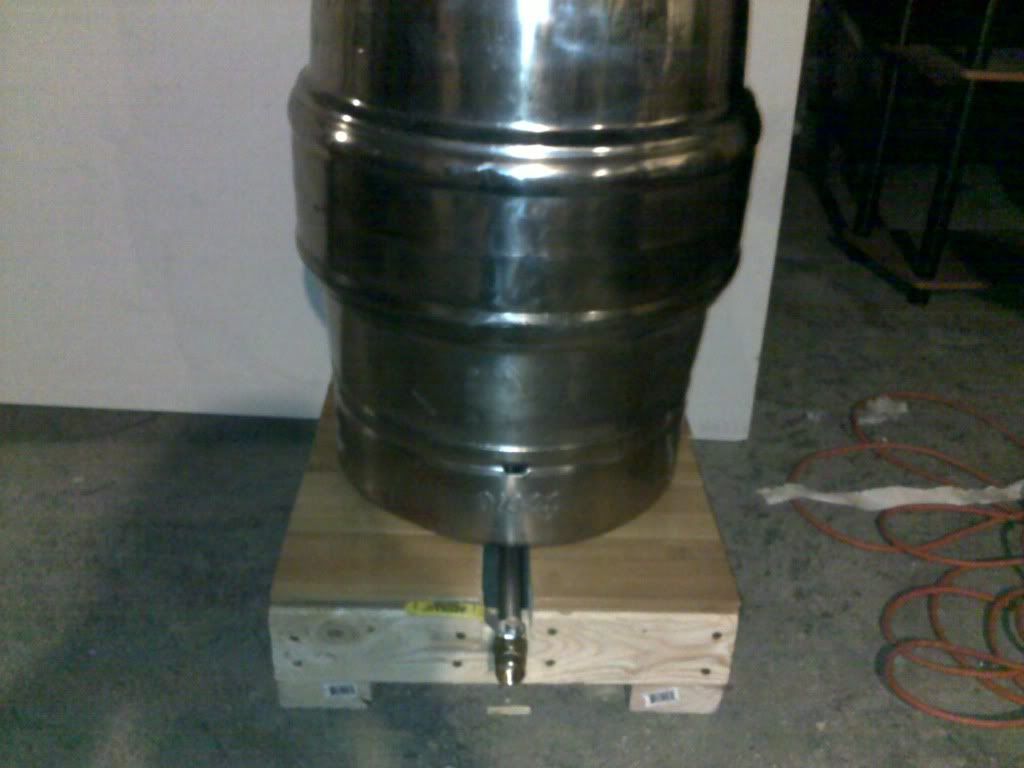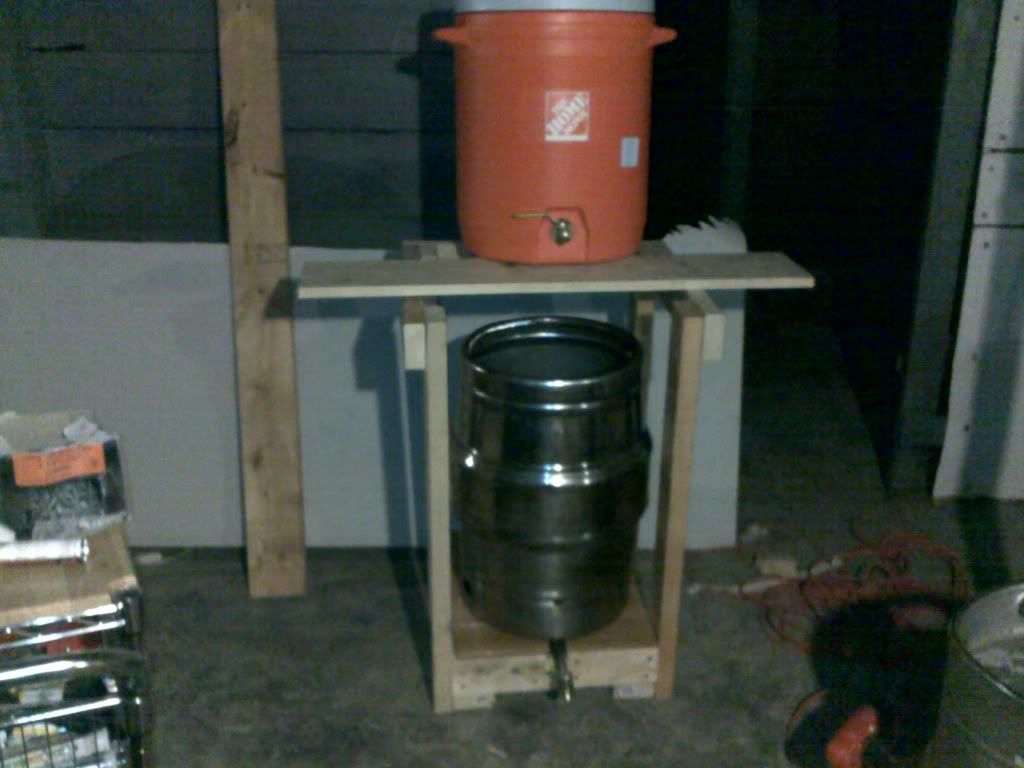 still gotta make a top part. and something on the side for the BK.
the keg is super tight in there. so it has to be lifted out from the top. so i may put a hinged top on there for the rare times i will have to remove it