Getting somewhere! The frugal side of me decided that the cheapest way to buy a temperature controller was to piece one together using a PID controller, even though I knew nothing about PIDs and have never used one. It didn't help that the instructions were in barely understandable "chinglish" (Google translated chinese, maybe?). I managed to get it wired up, and using a lamp as my test light for the fridge power, I eventually got it to do what I want. Basically, I turned off the proportional band (P), Integral time (I), and the derivitive (D), and am just using the range and hysteresis to tell the relay when to flip and power the fridge. I left a 2°F buffer so that the fridge wouldn't turn on and off too close to the set point, and the hysteresis to smooth the readings out a little.
Here's a couple photos: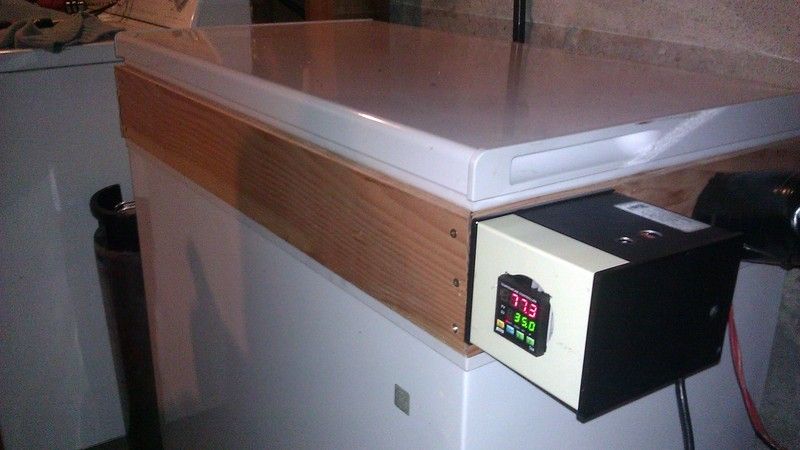 I went to the goodwill looking for a lunchbox to use to house the controller and its wiring. I found this box, marked "little watchman," which turned out to be some kind of bed wetting therapy alarm!
Anyway, the freezer is cooling now. Kegging tomorrow!