so, just recently started kegging and after i fully grasped how awesome it is, and how much easier life is when kegging.... i just HAD to add another keg
originally i had delusions of grandeur and thought i could fit 3 kegs into my edge star kegerator.... i was very wrong
so... with minimal effort and expenses, i went the double tower route...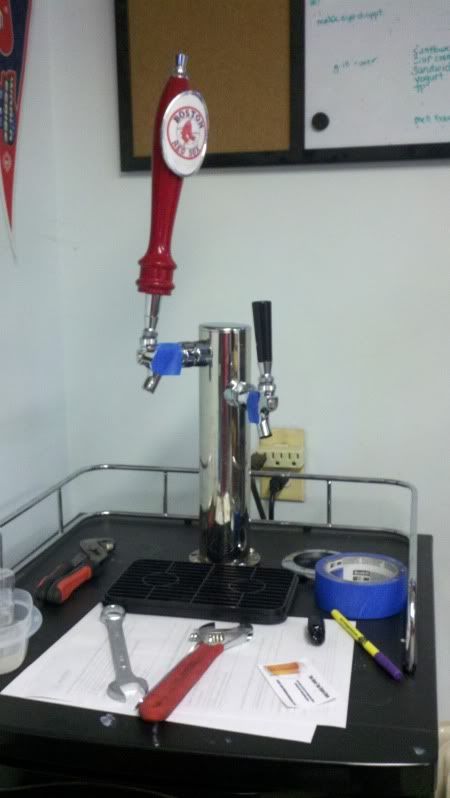 the tower has evenly spaced holes at its base so it was easy to figure out where the second tap hole should go... the really annoying part with this original setup was that the tower wasn't big enough to have 2 taps at the same height, so i had to improvise...
bought an elbowed shank setup and it was a piece o cake....
then for the inside (still some tidying up to do with the hoses)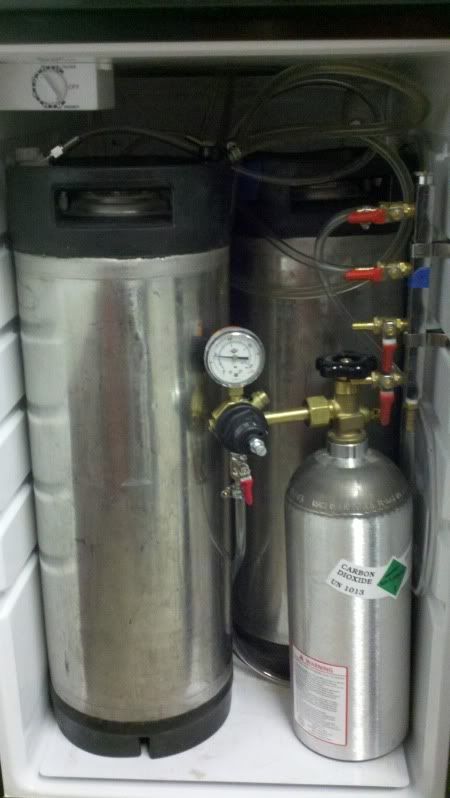 i purchased the 4 port regulator prior to realizing that the fridge would only fit 2 kegs. but i got a great deal on it, so.... if i can, perhaps a counter pressure setup is in my future...
i know it's kinda ghetto right now with the painter's tape marking off which line goes to what tap... but that will be fixed soon
so, in keg #1 my first brew, a partial mash american IPA. and in #2 is a brown ale extract kit.
everything holds pressure and works great....
and it's friday! so i get to test everything out!!!