Things I learned from the many stories of failed attempts is. Don't kink the lines. Don't puncture the lines. The biggest hint to do this without hurting the lines is to cut all of the little bars that run across the shelves to free up each coil. This gives them much more flexability.
They are pretty tough, wire cutters didn't do the trick. Niether did some very heavy duty ones. I found that a dremel with plenty of fiber cut off wheels does the trick. I went through around 20 or so of those discs cutting up the 2 shelves. they create alot of dust that you probably dont want to breath so i wore a dust mask. once they were all cut i sat there thinking and planning how i was goin to bend the lines out of the way with the least chance of kinking a line.
First i cut some factory zip ties holding lines together. Then i removed the factory thermostat that was screwed to one of the shelves. I carefully moved it out of the way to reinstall later.
Looking at the way the shelfs are bent I did not want to bend them in a way that would make the factory 90 degree bends more acute and risk a kink. I planned my bends so they would either be opening up those angles or twisting. That meant the top shelf was going to bend up to the right and the next one down was going to bend up and back.
Now i had a plan. My next little bit of insurance was a small butane torch and gloves. I used the torch to heat up the area that i wanted to bend and gloves to keep from being burned. I tried to not get greedy with my bends. I worked one or 2 bends at a time. I needed just a little more slack on the top and the bottom to get everything up against the walls. I did a little more cutting on the very top most grate and the bottom shelf.
Once everything was cut and bent were i wanted, i screwed the thermostat back into place. Then the moment of truth plug her in and keep my fingers crossed. Everything worked!
A quick clean and this is what it looks like.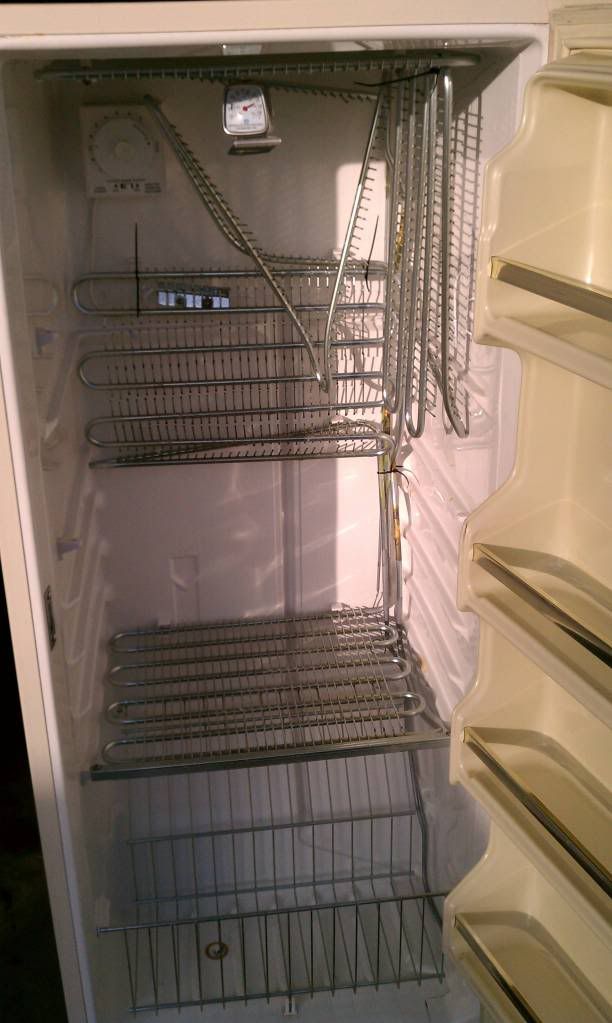 I took some zip ties and tied everything down and added my DIY ebay aqaurium temperature controller and there she is
It can be done