Drug out our Dedicated Malt Smoker for the annual Impy Smoked Porter. Used Alderwood this go round....
We smoked another 20# of grain using my screen trays from the other smoker. This box will hold 3 trays. This thing put out tons of smoke. Again, the smoke generator was around 220* but the box never went over 100*. Heres some pics, ill post more soon....
Overall view. The Al. pipe goes into cold smoke box from the bottom...
Grain trays and slots. Notice the smoke diverter on the bottom..
Closeup of trays and smoke diverter...
Smoke pipe. The smoke was really pushing. Pushing so hard the the AL pipe would rattle, rock and move around on its own, that was cool!!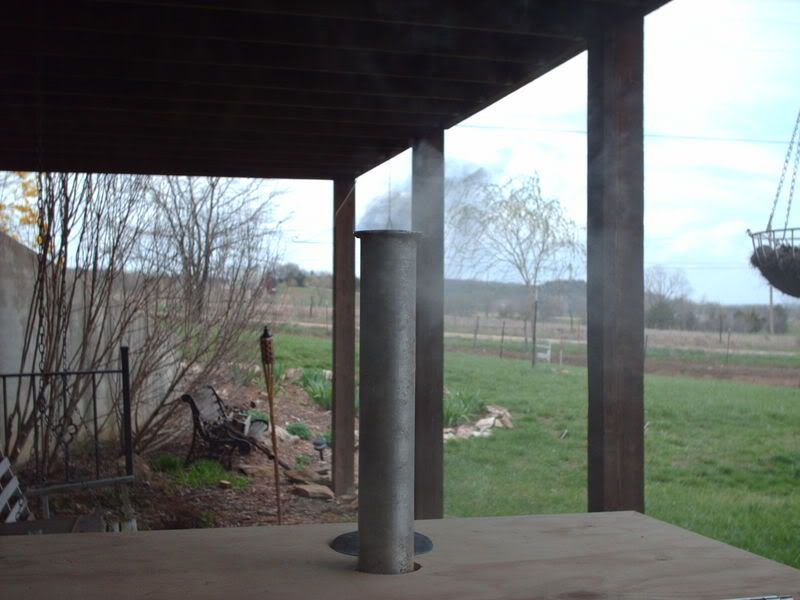 This thing worked like a charm......Decided to use the electric element in this setup. I didnt have to worry about heat or loss of smoke generating capabilities because of the element. Load w/ Alderwood or wood of your choice, go take a nap and watch some NASCAR and BBall!!