I've had beer flowing for some time, but just tonight got finished with the paint, trim, etc. SWMBO loves it! I'm happy with it. Got five beers on tap right now. Had to put an extra tap in the collar of the keezer.
Thanks to everyone who helped, you are many. As I got quite a few ideas from perusing what others had done, hope this helps someone get his dream bar going or completed.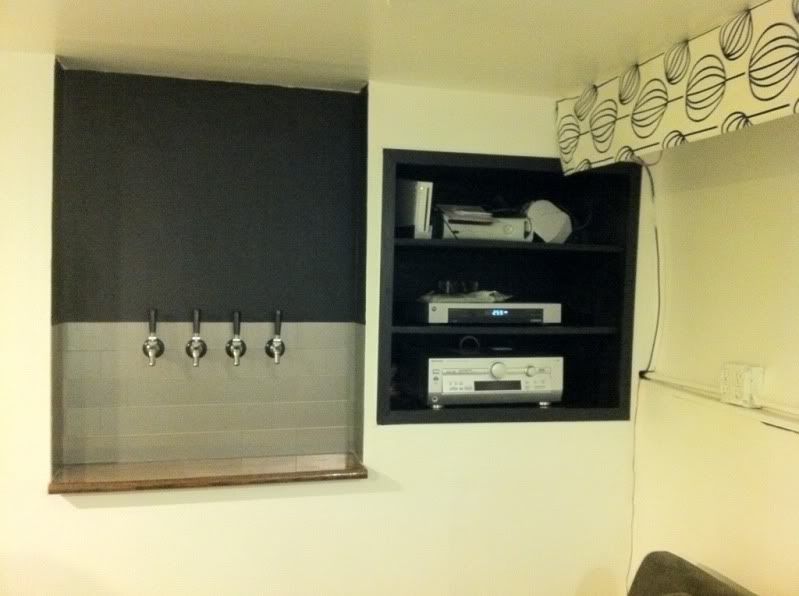 Chalkboard paint behind the taps isn't dry enough yet to write on. Got a keezer hidden behind the wall, obviously. Air cooled.
Cheers!