Im working on making an all grain rig. Here is what i have so far.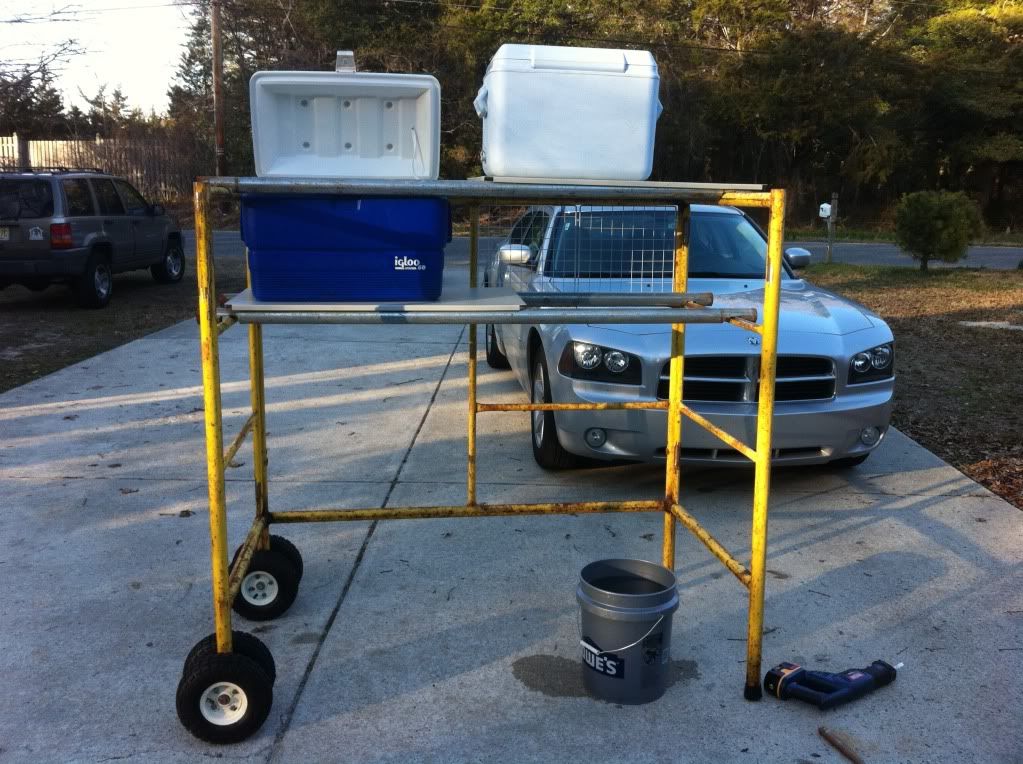 I have the lid of the blue cooler open because im going to serpentine a copper tube for sparging and have it attached to the top white for my sparge water.
I have 2 turkey fryers on the way and i'm gonna try and get some larger kettles. but the whole rig comes down except the yellow frame. thats gonna get coated in rustoleum rusty metal primer. it chokes out rust. then coated with a matte black paint. this is going to stay outside while the poles and shelves stay in my garage.
Any suggestions?