Bottom Line. This has all been discussed before, and I'm no expert, but I CAN speak from experience, both good and bad!
ALWAYS aerate really good, and ALWAYS make starters for liquid yeast, and rehydrate dry yeast. Sure, you might be able to get away without it...but there is nothing worse than being 48-72 hours into fermentation, and your yeast is HARDLY at work...then it stops at 1.020+! I've been there....recently! And then you'll be starting a new thread, trying to get assurance that everything will be OK....Yup, me again!
Fermentation seems to be the most vital part of the brewing process(and goes hand-in-hand with cleanliness/sanitation), and if you don't take every precaution to make sure it is as healthy as possible, you will be kicking yourself when you have to dump 5gallons of homebrew, after ALL THAT WORK! Its just not worth the disappointment.
EVERY TIME I've made a starter, or rehydrated my dry yeast...I've had quick fermentation, with very little lag time. I brewed yesterday, pitched my rehydrated yeast around 9pm, and by 9am this morning (12 hours later) my yeast was going nuts!! Thick krausen forming already, bubbling airlock/blow-off tube every few seconds....exactly how a healthy fermentation should be!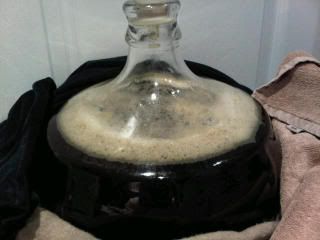 Granted, all fermentations are not created equally, but you can't beat the peace of mind you'll have with a healthy fermentation!! Happy brewing!!