It's almost warm enough out to start staining/finishing wood again, so I decided to pay attention to this woefully unfinished project again.
I realized that it would be difficult/impossible to cut a mirror to put around the light switch, which wasn't planned to have a mirror on that side until SWMBO took notice to the project again, so I decided to move it.
Took the switch out of the wall and saw this: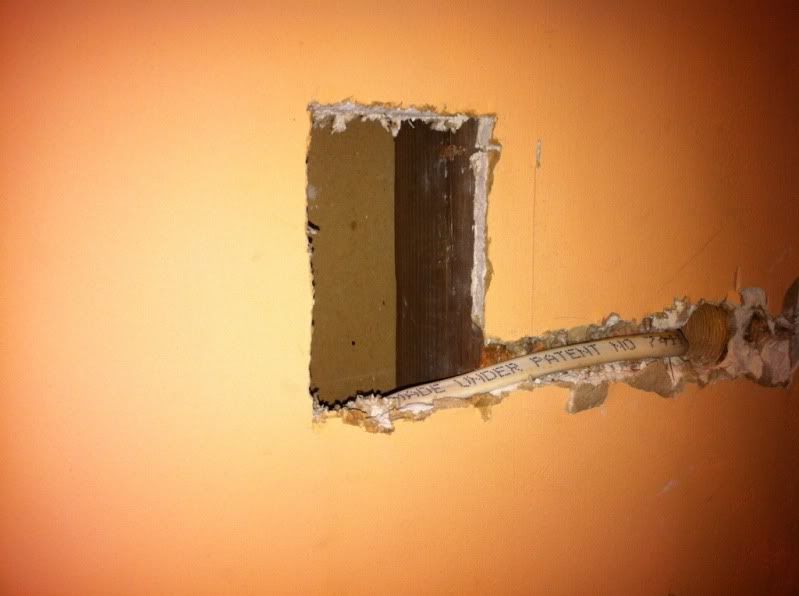 The path to the spot I want was blocked by a 2X4.
So I hacked the drywall around the 2X4 only to find another one facing the other way. Nothing a paddle bit on the ole Dewalt can't fix.
About 30 minutes worth of work and I'm ready to measure and order the mirrors!
I need to keep the motivation up and get this thing done!
On a related note, I found a 5cf chest freezer for $60 on CL and brought it home thinking I was going to use it for the basement feed to the taps on this project. Unfortunately SWMBO had different plans. Apparently since I'm already using 2 chest freezers and an upright in the garage, this one's dedicated to food...
Not that I can complain much: