Ok guys.. be warned this is a 56k intensive post!!! : )
Well... I KEGGED MY FIRST THING TODAY! finaly out of bottling and into kegging...
So, I finaly got my Co2 rig and all my cornies and beer gun etc deliverd / bought / scavanged. The main part arrived today (the kegs) and seeing my Edworts Apfelwein was just aching to be kegged, I kegged it as my first thing.
That the Co2 bottle and reg waiting to go.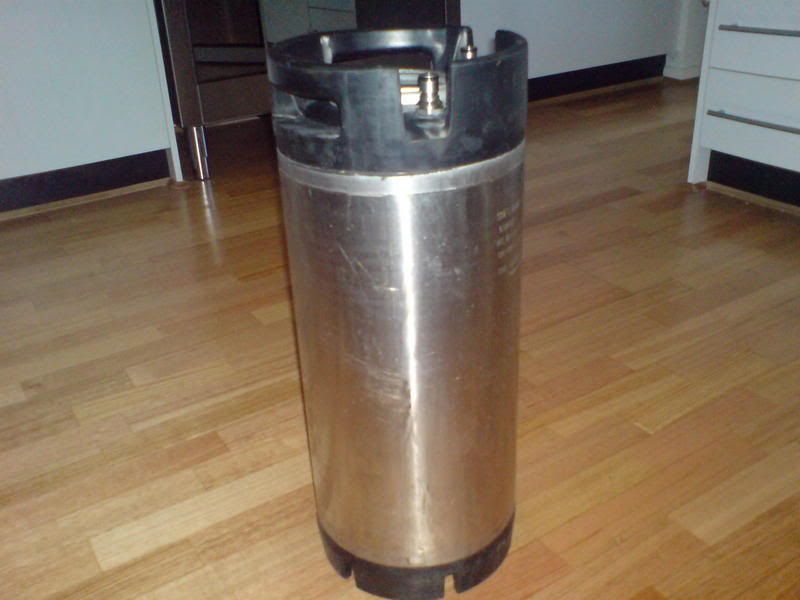 Thats my keg just waiting to be filled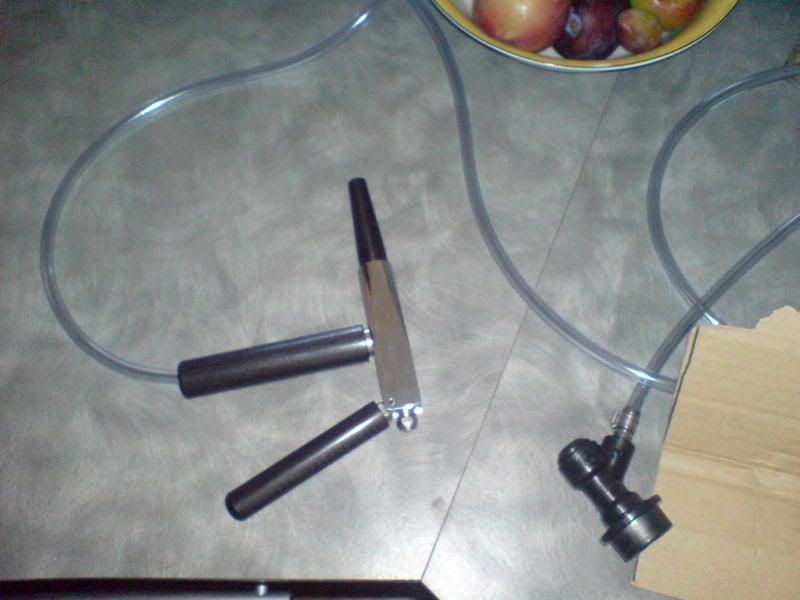 Thats my beer gun!!!
and so, I kegged it all, without a hiccup (except drinking about a litre of the stuff when siphoning lol) but it all turned out great! burped the keg, everything went down fine! I am SOO happy about it, it just beats bottling sooo badly!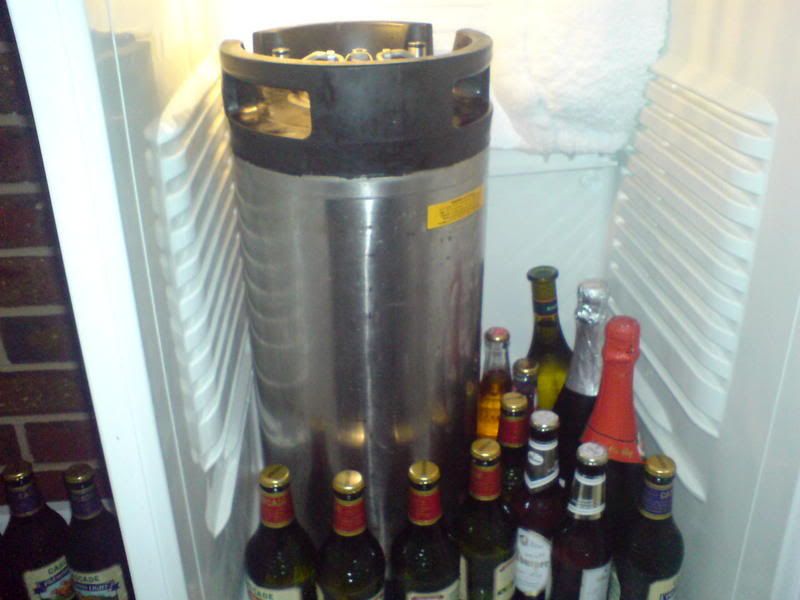 Thats the keg sitting in the fridge just chillin heheh. Once its cold I am gona carb it. Have not got a kegerator yet, but plan on building one soon!
Anyway, im happy about the results, and the procedure. Just need to wait for it to carb up so I can pull that first sweet drink!