The SWMBO was the first to critique my label. While she likes it, she thinks I need to create more whitespace. Anyway, I'm not a graphic designer by trade, but feel confident I can improve my skills. Luckily, we were able to purchase CS5 through her work for $180. Well worth it!
Anyway, I am also curious what you guys use as for labels. I purchased staples brand inkjet fullpage labels. It was $35 for 100 labels and I can fit 3 (4" x 6.5") labels per page. The only problem with these labels are that they are not water resistant. The only full-page water resistant labels I could find were obviously vinyl, but cost $112 for 100 sheets at labelsbythesheet.com. Do you have any other recommendations?
Here's my first label for a dunkelweizen I made. I love the name, Drunken Uncle Dunkel. Everyone has an Uncle Dunkel, right????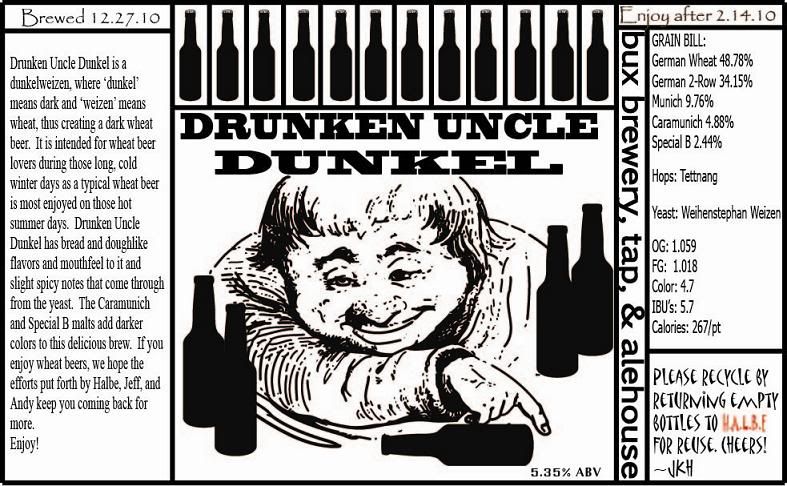 __________________
40 Gallons brewed in 2013....and counting
33 Gallons brewed in 2012
159 Gallons brewed in 2011
My Brutus 10