Finally got a chance to get out in the garage and do some upgrades to the trashcan-o-rator. Got about 2 hours of work in last night until my fingers and toes froze. Luckily it's much warmer today and was able to get it to the point you see below.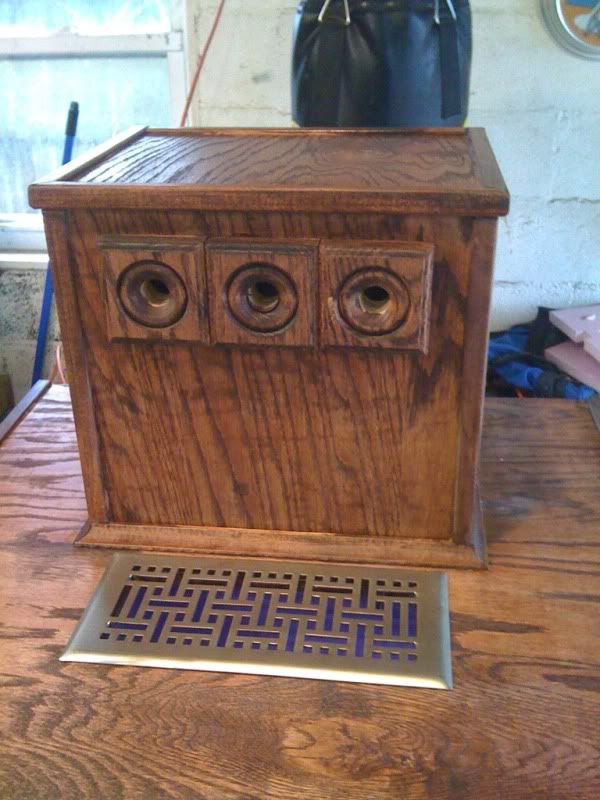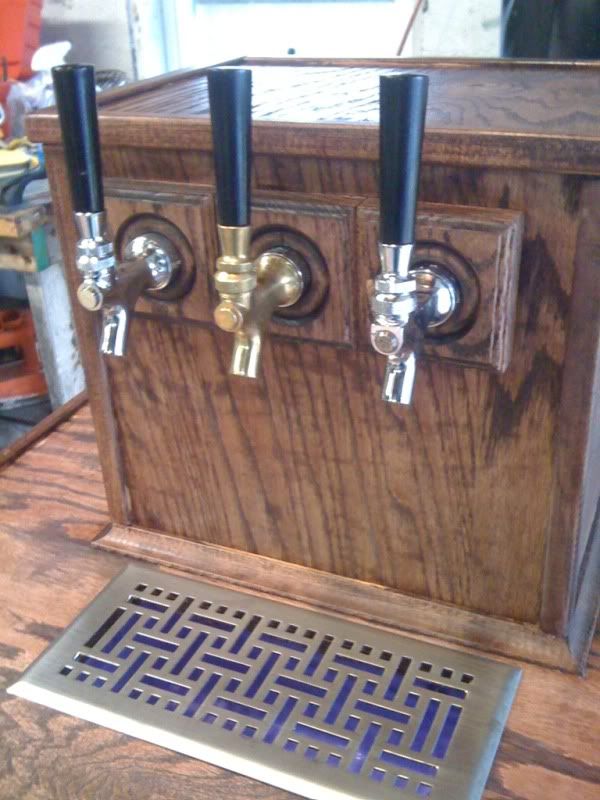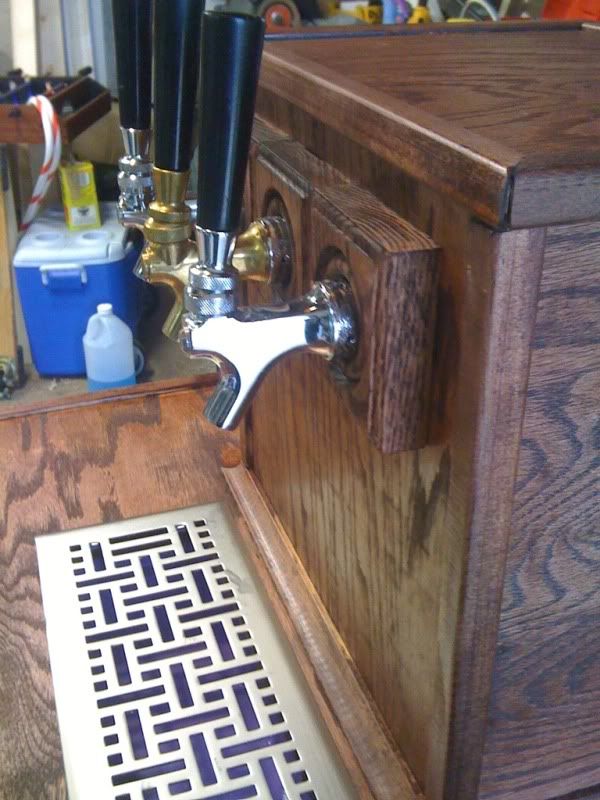 The pieces are from the moldings section at home depot. Amazingly, the taps fit perfectly in the middle without needing the black plastic bases.
I also added a $5 plastic tool box bottom underneath the drain affixed with metal L brackets and velcro. I haven't plumbed it yet and hopefully won't have to.
The only things remaining are one more coat of varnish and to get the skirt back from my friend's house where I accidentally forgot it.
Next Saturday it will get its second use at our winter solstice party. I've got 5 kegs lined up and will likely kill every last one of them.