... say that 5 times fast! Here's my nice looking (from a distance) keezer build (in progress):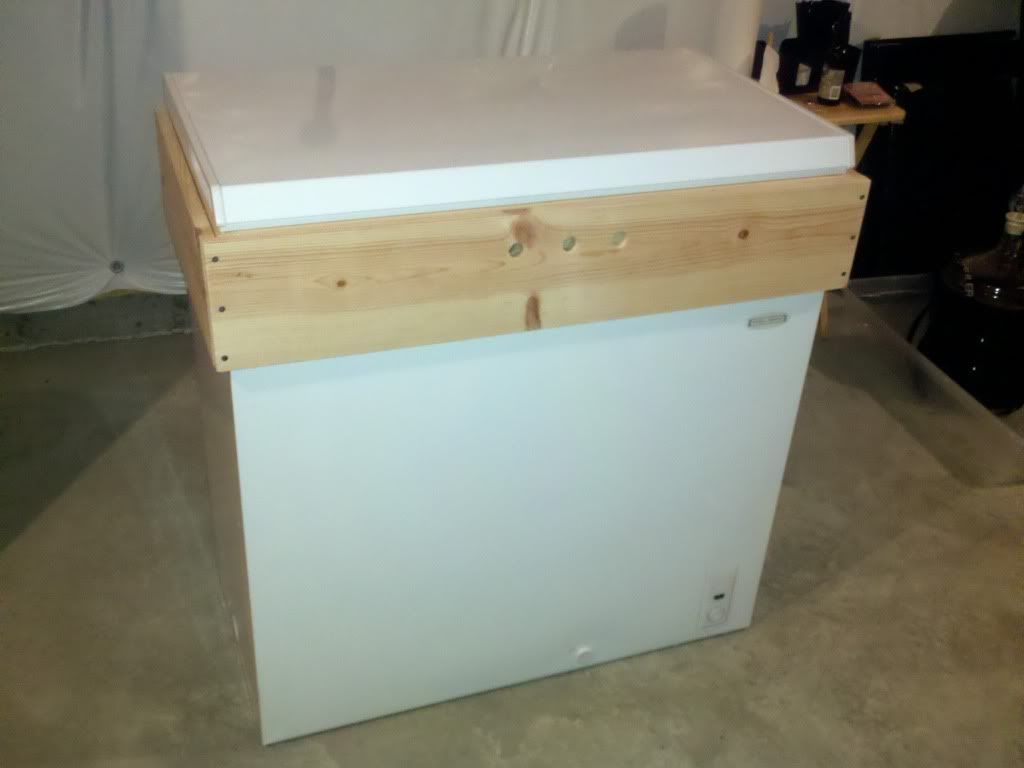 Nice, eh? Well, I went with a 1"x6" inside collar that sits flush with the outside wall of the Holiday 7.0 cu/ft. That is wrapped on 3 sides with a 1"x8" collar. The pieces are fairly flush at the top edge, but the 8" height piece drops below the edge of the freezer. So with the addition of the back piece, the now singular collar sits securely on the freezer.
What has me worried is that there are some gaps between the two collars. They are screwed together, but the wood is warpy (how does anyone find unwarped wood???) and I've been reading about wood not being very insulative (although I thought it was pretty insulative [is insulative a word?])
Anyway...... I have 3" shanks on the way... So adding insulation inside is not a real option since the thickness of the two pieces is already 1.5"....
I do plan on adding weather stripping on the top of the collar and on the freezer edge under the collar. And I am going to caulk the corners. I wasn't planning on staining it (this is a stopgap keezer until I finish the basement in ~2 years) but I've been reading bad things about mold and condensation....
Guess I just need a list of things that I NEED to do to this, or some reassurance to RDWFYK (finish your keezer).
Thanks!