I am still in the process of building my HERMS (UPS and US Postal is S L O W) and had a question out there for those with the experience...
In my setup, I have a two tier stand with the HLT and the MLT on the same level. I have one pump already and will be using it to fly sparge (vis-a-vie my Blichman Auto Sparge). My MLT is not high enough to use gravity as the upper edge of the keggle is higher than the drain valve of the MLT so I am thinking of using a secondary pump- IS THIS PRACTICAL? Or should I stick with a gravity/siphon schema to transfer to the boil keggle?
In the Photo, the shorter boil pot is being replaced with a keggle from KeggleBrewing.com (Thanks again! you guys RULE!)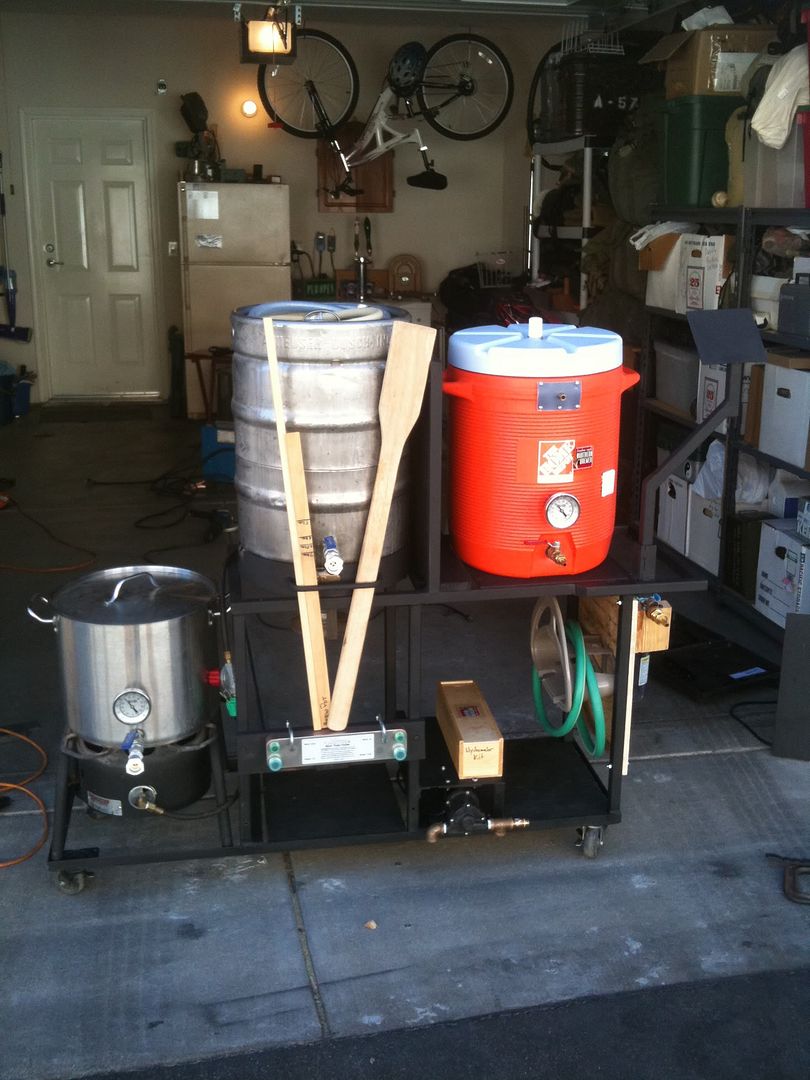 What do you guys think?