So here is the vinator set up in the dishwasher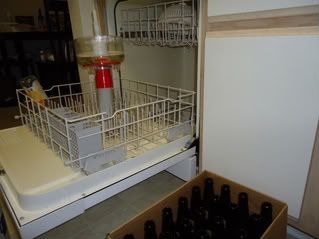 Here it is bottled, lookin good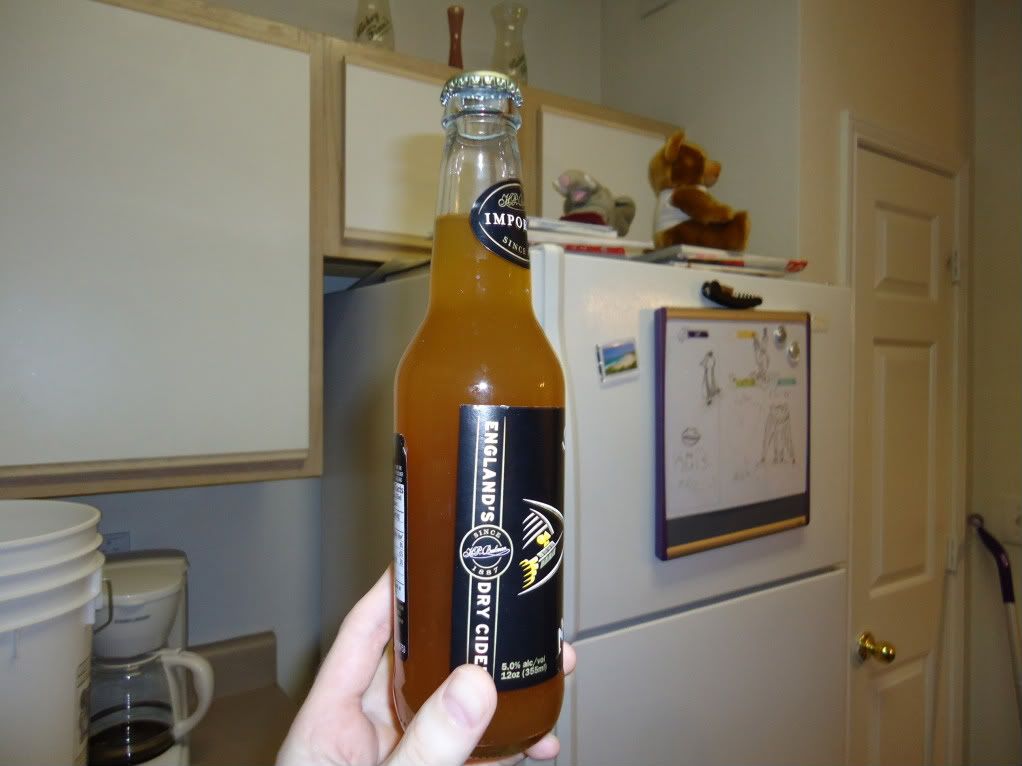 And for a victory toast of a successful bottling day, Brett's Bareknuckle Brown ale. 1 week old, carbed, and delicious.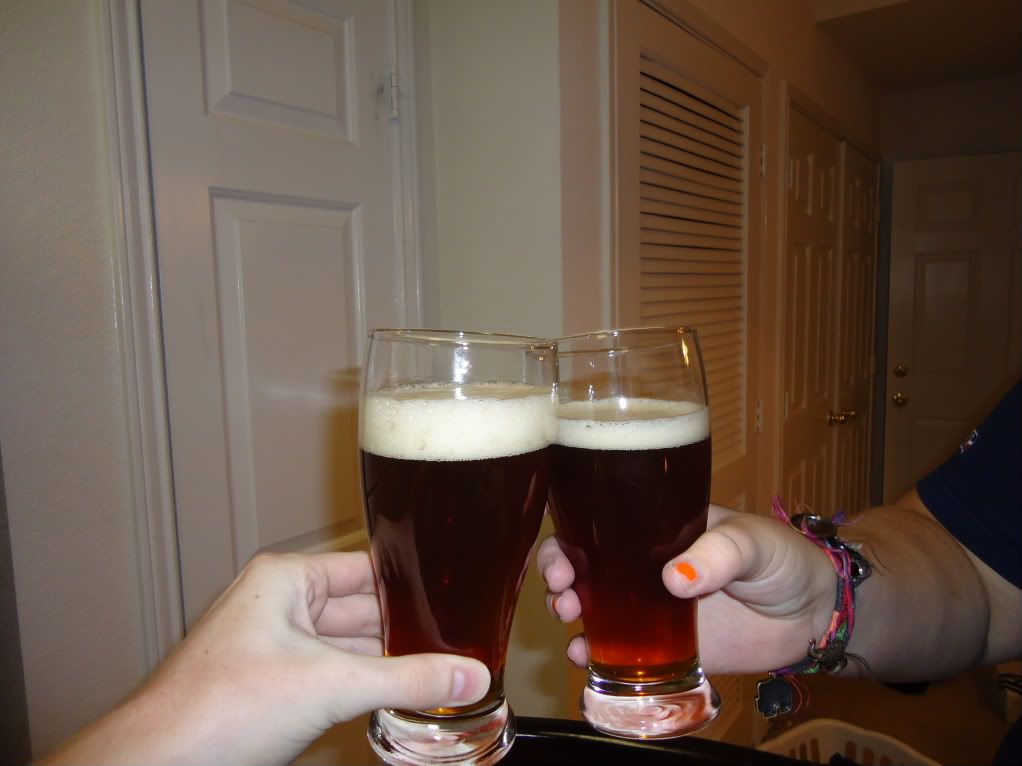 (I know I know, wait longer, but I just had to try it for... data collection purposes.)
Thanks to my friend and brew buddy Mary (hand featured in last pic) for helping me bottle and brew, and lets not forget you wonderful people of HBT!
__________________
Quote:
Originally Posted by
Yooper_Brew
I wanted to make beer at home, but everyone told me it was too hard.

I took up nuclear physics instead.
Broom Closet Brews
Primary:
Empty :(
Clearing
Apfelwein
Bottled:
Apfelwein mit Pfirschen, Mild w/orange&chocolate
R.I.P.
Bareknuckle Brown, Witzbold Weizen