This is the beer: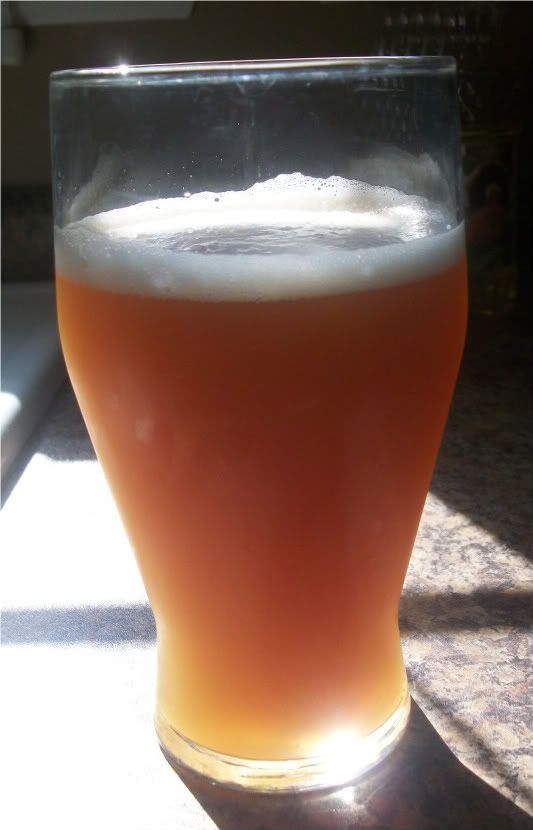 This is a 3.6% abv IPA I did using fresh hops. Recipe as follows:
Marris Otter - 83% - 6 lb
Crystal 40 - 8% - 9 oz
Flaked Wheat - 5% - 6 oz
Victory - 4% - 5 oz
Hops
1 oz pellet @ 60
5.5 oz fresh @ 20 mins
1.5 oz whole leaf @ 10 mins
1.5 oz pellets @ dry-hop
Yeast - US 05
Can't remember if I used whirlfloc or not, I usually do.
I did not have a very good hot or cold break. Since much of the hops I used were leaf hops either dried or fresh I poured my chilled bier through a strainer to strain out the hops. I then used a potato masher to squeeze out all the wort and bittter flavorful goodness from the hops. Might this squeezing be the source of my haze?
My first thought was the yeast just hasn't dropped, and it seems to be some of the problem? However I cold crashed for 5 days before bottling and the brews been in the bottle for over 3 weeks now. I know 05 can be problematic to drop, but never seen haze like this.
Any clues as to why this brew is so hazy?
Thanks,
Phillip