I decided to try growing some hops this year. Since I tend to move every two or three years I didn't want anything too permanent. I've been growing plants in Earthboxes, a type of sub-irrigation planter (SIP) for years with fairly decent results. I even construct my own "earthbuckets" which use the same concept as the Earthbox but cost almost nothing. I also couldn't construct a huge trellis in my backyard. So I used a method that I've used for other types of vines. I spiral them up some chicken wire.
I'm wondering if anyone else has tried growing hops in this type of self watering container with any success. This being my first year I don't have anything to compare it to.
It's been about two months since I planted my rhizomes and i have mixed results. I ordered 3 varieties from Freshops: Zeus, Sterling, and Willamette. I also ordered some Perle from a guy on Ebay two weeks ago that he was getting rid of cheap because it was late in the season. I've had mixed results. The Zeus is growing like CRAZY. I've never seen any plant grow half as fast as this hop. The Willamette started off strong, stopped, and just recently in the past two weeks began growing again. I don't know what it's problem is. The Sterling never sprouted. The Perle is only two weeks old but is starting off strong. I've included some pictures in case anyone is interested.
First, here is the concept behind the Earthbox.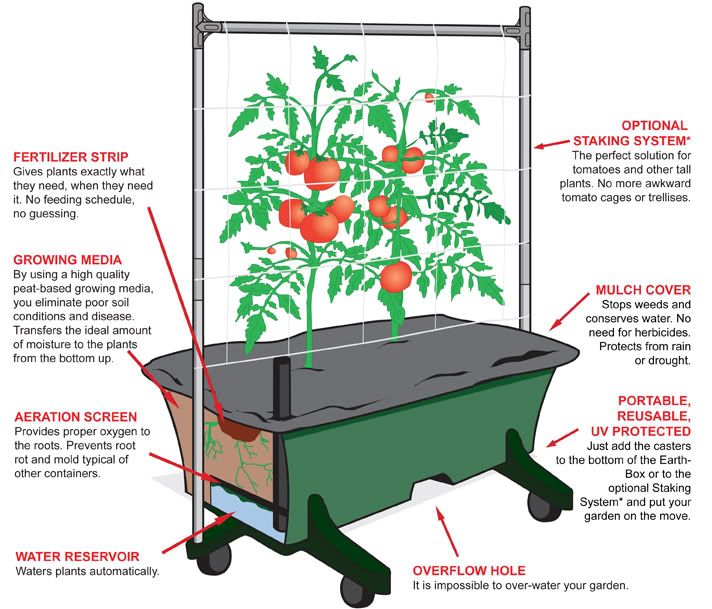 Here is my my version. The "Earthbucket." you just set this down inside of another bucket and the space between them is the water reservoir. You can't see them very well but there are a bunch of small holes drilled in the bottom of that bucket.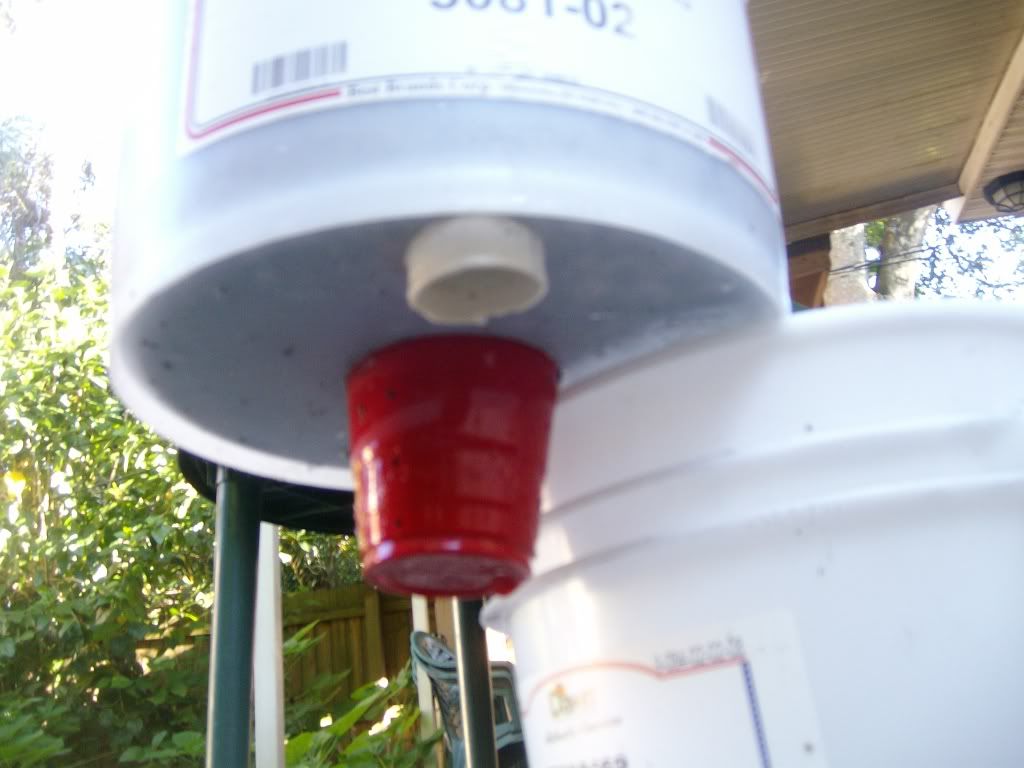 Here is the Perle. It has been growing for about two weeks.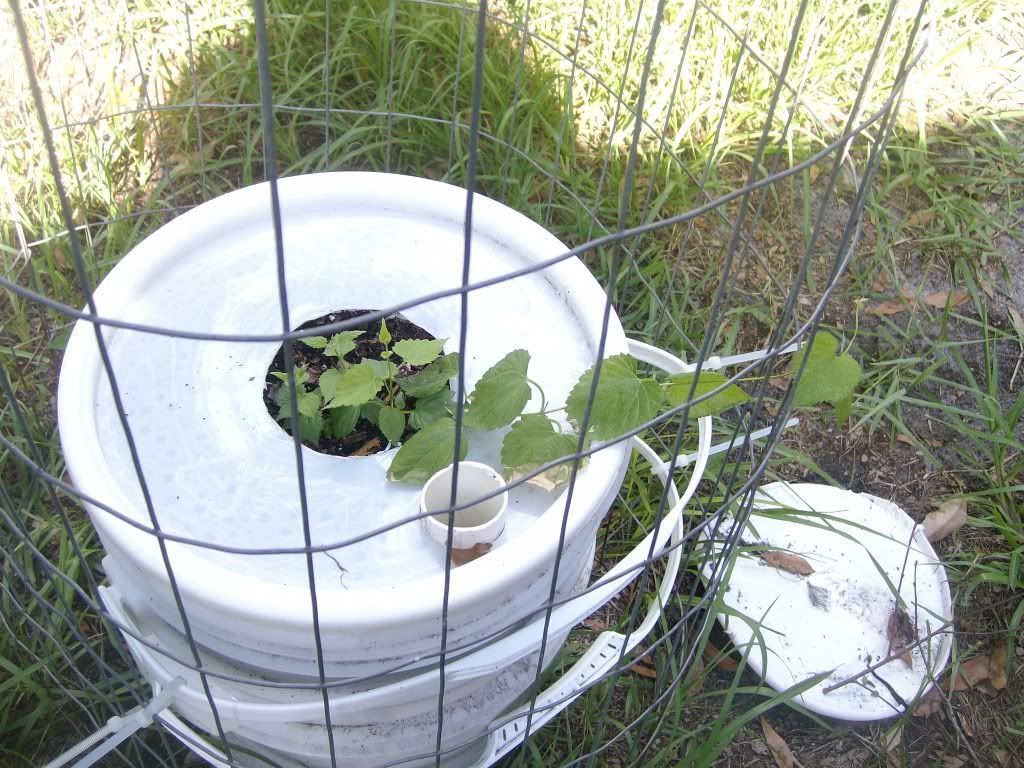 Here is the Zeus. It has been growing for about two months. I cannot believe that a plant can grow as fast as this thing does. You can't really see it in this picture, but it already has lots and lots of baby hop cones forming.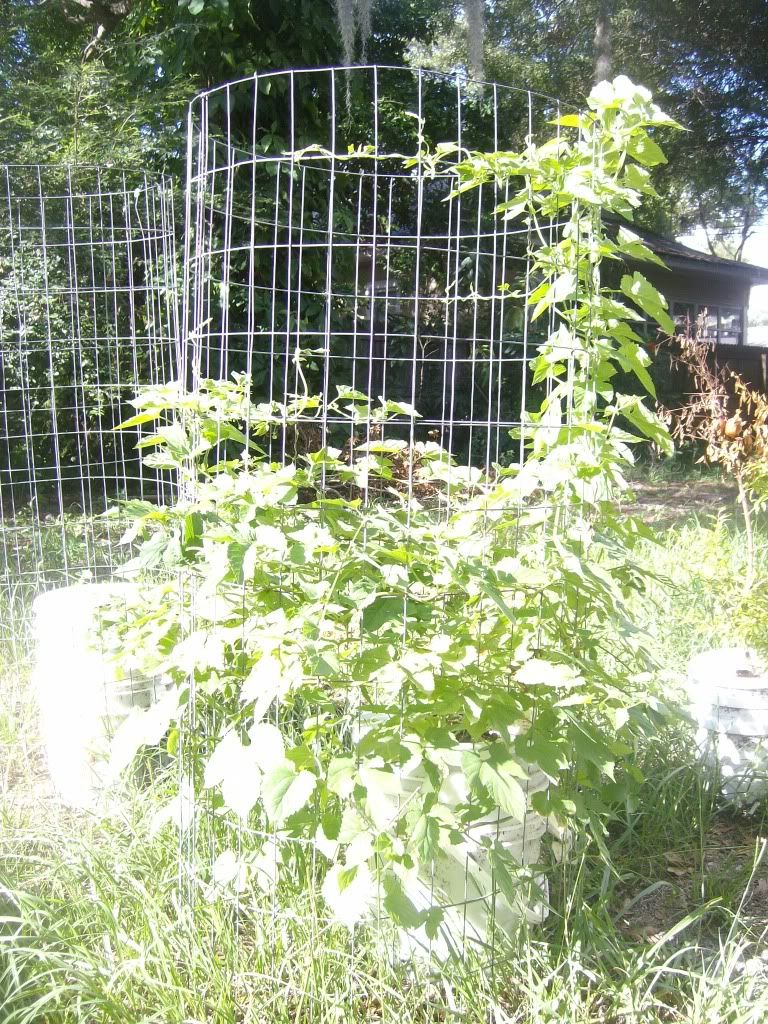 Here is the Willamette. It had some problems at first, but now is showing some progress. It is also two months old.
I hope somebody else out there has tried this before me and can provide some insight. I know that hops develop pretty far reaching roots and I'm kind of worried that they may eventually become rootbound. If anyone has any suggestions to a newbie hop grower please post them up.