Recipe Type:
All Grain
Yeast:
Bohemian Lager (Wyeast Labs #2124)
Yeast Starter:
YES
Additional Yeast or Yeast Starter:
3000 Ml
Batch Size (Gallons):
5.25
Original Gravity:
1.064
Final Gravity:
1.013
IBU:
29.6
Boiling Time (Minutes):
90
Color:
9.6 SRM
Primary Fermentation (# of Days & Temp):
22 Days @ 52 Degrees
Secondary Fermentation (# of Days & Temp):
49 Days @ 40 Degrees
Tasting Notes:
Very easy drinking and malt forward. Finishes slightly dry leaving you ready for more
Das Festbier
Brew Type: All Grain
Date: 4/25/2010
Style: Oktoberfest/Marzen
Brewer: Anthony Vaccani
Batch Size: 5.25 gal
Boil Volume: 7.32 gal
Boil Time: 90 min
Actual Efficiency: 82.97 %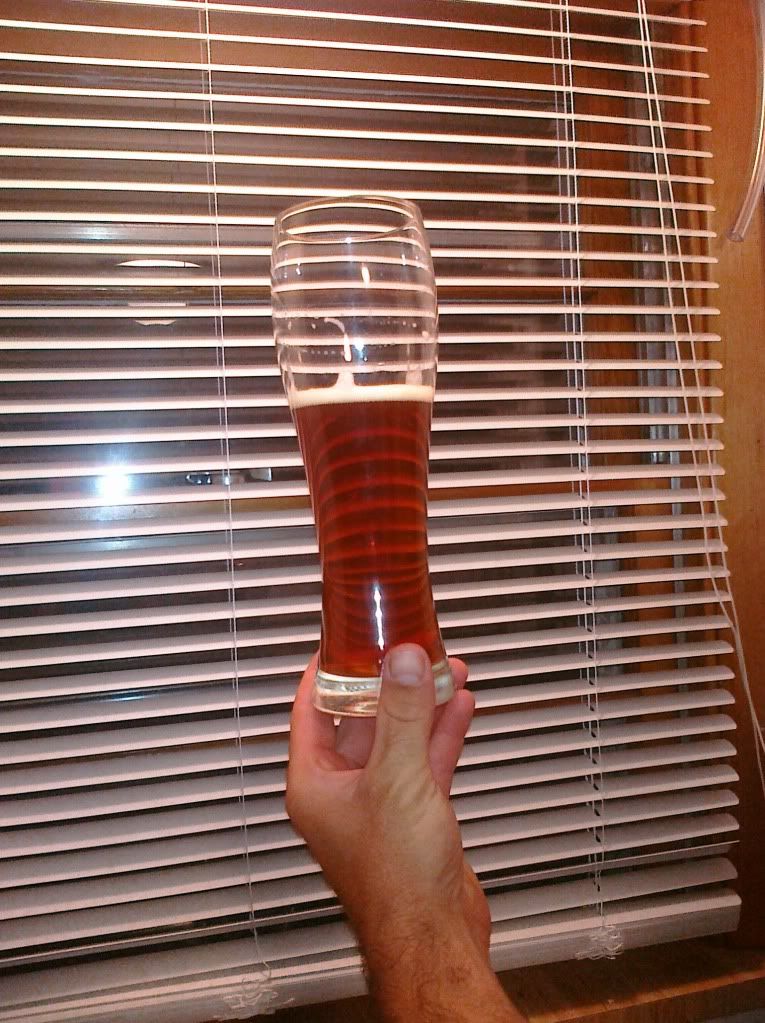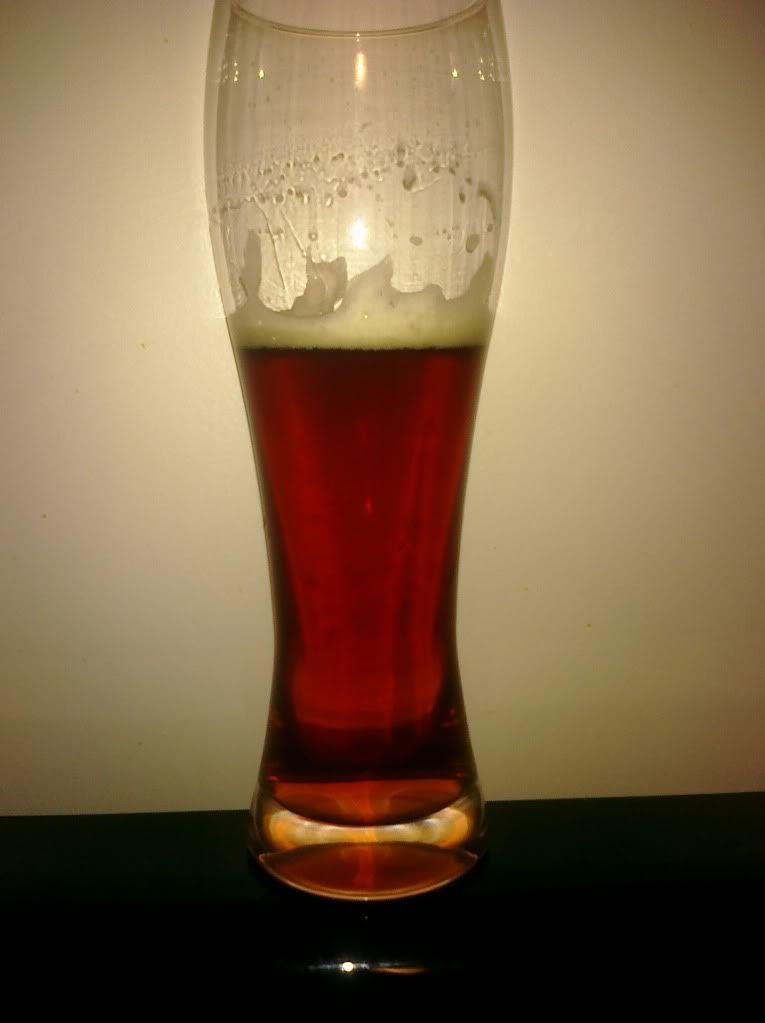 Ingredients Amount Item Type % or IBU
6.00 lb Vienna Malt (3.5 SRM) Grain 53.33 %
3.00 lb Munich Malt (9.0 SRM) Grain 26.67 %
1.50 lb Pale Malt (2 Row) US (2.0 SRM) Grain 13.33 %
0.50 lb Caramunich Malt (56.0 SRM) Grain 4.44 %
0.25 lb Cara-Pils/Dextrine (2.0 SRM) Grain 2.22 %
1.00 oz Tettnang [4.80 %] (60 min) Hops 15.2 IBU
1.50 oz Hallertauer Mittelfrueh [3.00 %] (30 min) Hops 11.0 IBU
1.00 oz Hallertauer Mittelfrueh [3.00 %] (10 min) Hops - 3.4 IBU
1.00 tbsp PH 5.2 Stabilizer (Mash 60.0 min) Misc
1.00 items Whirlfloc Tablet (Boil 15.0 min) Misc
1.00 items Yeast Nutrient (Boil 10.0 min) Misc
1 Pkgs Bohemian Lager (Wyeast Labs #2124) [Starter 3000 ml] Yeast-Lager
Beer Profile
Measured Original Gravity: 1.064 SG
Measured Final Gravity: 1.013 SG
Estimated Color: 9.6 SRM (7.0-14.0 SRM)
Bitterness: 26.2 IBU (20.0-28.0 IBU)
Alpha Acid Units: 9.3 AAU
Actual Alcohol by Volume: 6.66 %
Actual Calories: 287 cal/pint
Mash Profile Name:
Mulit-Rest Infusion, Medium Body Lager, Batch Sparge Mash Tun Weight: 6.00 lb
Mash Grain Weight: 11.25 lb Mash PH: 5.2 PH
Grain Temperature: 72.0 F Sparge Temperature: 168.0 F
Sparge Water: 4.45 gal
Beta Rest Add 11.25 qt of water at 154.8 F 140.0 F 30 min
Alpha Rest Add 5.63 qt of water at 174.6 F 150.0 F 30 min
This is a little bigger beer than style allows for. This was my first batch I ran through my grain mill and thus alot higher effiency than I thought I would get. It can be easily scaled back to within style guidlines.
Appearance:
Golden Orange to Copper in color. Has a 2 finger off-white creamy head. Crystal clear.
Smell:
Very malt forward. No detectable hop nose.
Taste:
Sweet and Malty is the first impression on the tounge. Slight toffee flavor. You get a small punch of the Noble hops, but it is very blanced. Leaves you thirsty for another sip!
Mouthfeel:
On the thinner side. Could use a little more body. Finishes nice and crisp.
Overall:
Great Oktoberfest! Clean malt flavor with just enough bitterness to balance. Next time I think I will up the Alpha Rest to 152 for a little more body. Other than that, not changing a thing! This is an easy drinker and the 6.66% alcohol can really sneak up on you!