Well I'm building a brew stand, to keep all my stuff together and hopefully make it easier for me to brew all grain and save me some time.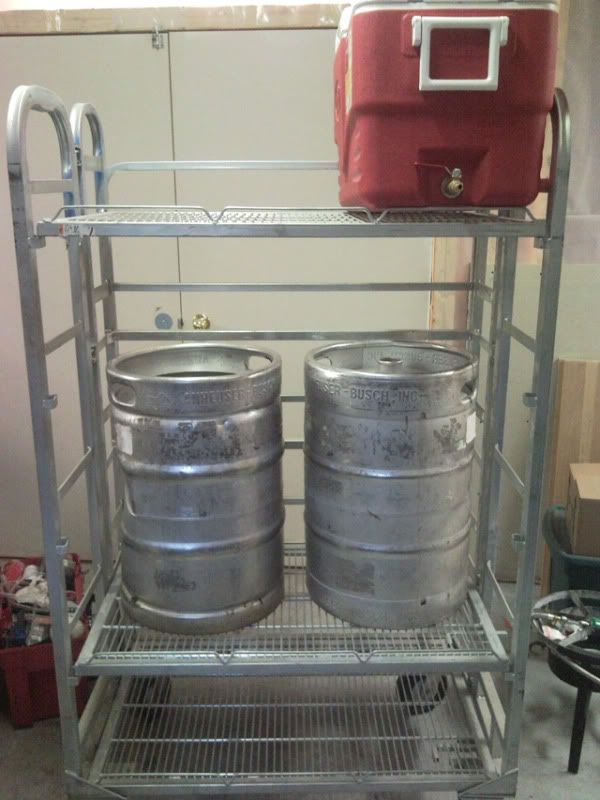 Here is a rough picture of it so far. And here is an idea sketch:
I'm on a really low budget, so some of my ideas are to save money,
1. Movable burner, with a boil kettle and a hot water tank, once I finish sparging I can move the burner to the next kettle, keeping me from buying another burner (for now).
2. I wanted the mash tun on the bottom on a pull out draw track for ease of mashing in and cleaning, but I would definitely need a pump. With it on the top I believe I can use an unmodified Sankey keg and CO2 tank to push my mash water to the mash tun. I can then in turn use gravity to separate the hot liquor.
Anyone have any advice or ideas? I believe I can modify this baker's rack to work for now, then when the money comes in I will still be able to go with adding a pump and putting the MLT on the bottom.
Sean From NH