I'm just so excited, I couldnt help but share. I frequent some other forums, and know everyone loves pictures...
Here's batch #1 in the 22's. Octoberfest partial extract kit, it was bottled 4 days ago. Brewed 3 days ago, in the carboy is English Brown Ale.
I cant wait to commence consumption...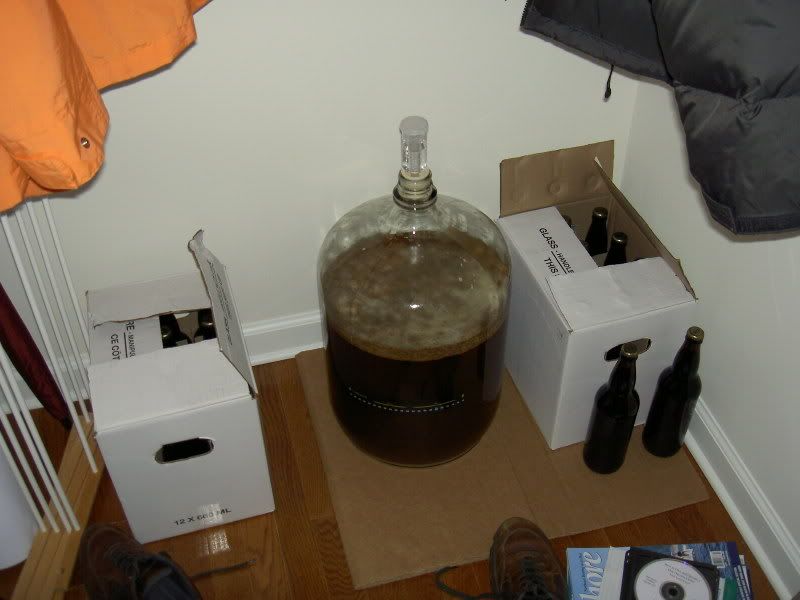 After the Hefeweizen kit which is up for brew next... I'd like to drop the kit thing and put together the ingredients myself. Constructed a 25' wort chiller this past weekend which worked great for the brown ale (did a full boil). In the works is a mash tun as I will be going AG shortly... I bought a 100 quart stainless pot the other day.. 20gal batches here I come.