Quote:
Originally Posted by
Lonnie Mac
I would agree... I only added a collar to get my bar to a proper sitting bar height in my "original kegerator/keezer/bar/freezer" build...
Though I went through the top of my bar, I wanted a new dinner table. It worked to where I needed a 2" X 4" collar to get it to bar height. We still eat there every night!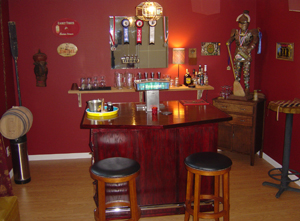 Lonnie Mac, love your design. I would like to do a similar project. Are you willing to share any tips on how to emulate your creative genius.