Here is brew I had last weekend for Salmon days here in the PNW, brewed specifically for Salmon Days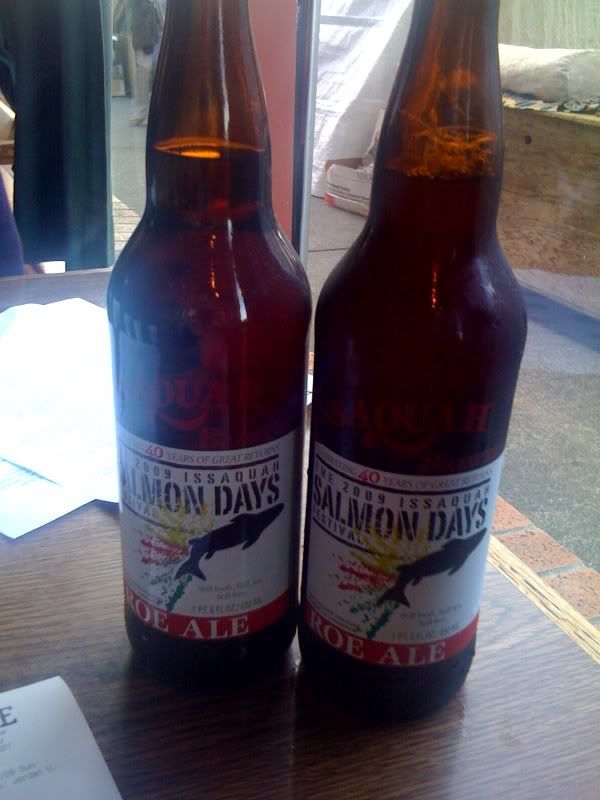 Profile:
13 Ingredients: 2-Row, Dark Munich, Light Munich, Vienna, Victory, Cara Munich, Crystal, Honey, & Wheat Malts; Crystal, Centennial Hops, Free Range Coastal Water, & Top Fermenting Pacman Yeast. No Chemicals, Additives, OR Preservatives
Tawny amber in color with a coffee aroma and a tight head. A delicate flavor with a roasted malt accent, generous use of hops and a smooth finish.
12.58° Plato – 24 IBUs – 79 AA – 5.4% Alc/Vol
Oregon Brewed – Established 1988 – Oxygen Fixing Caps