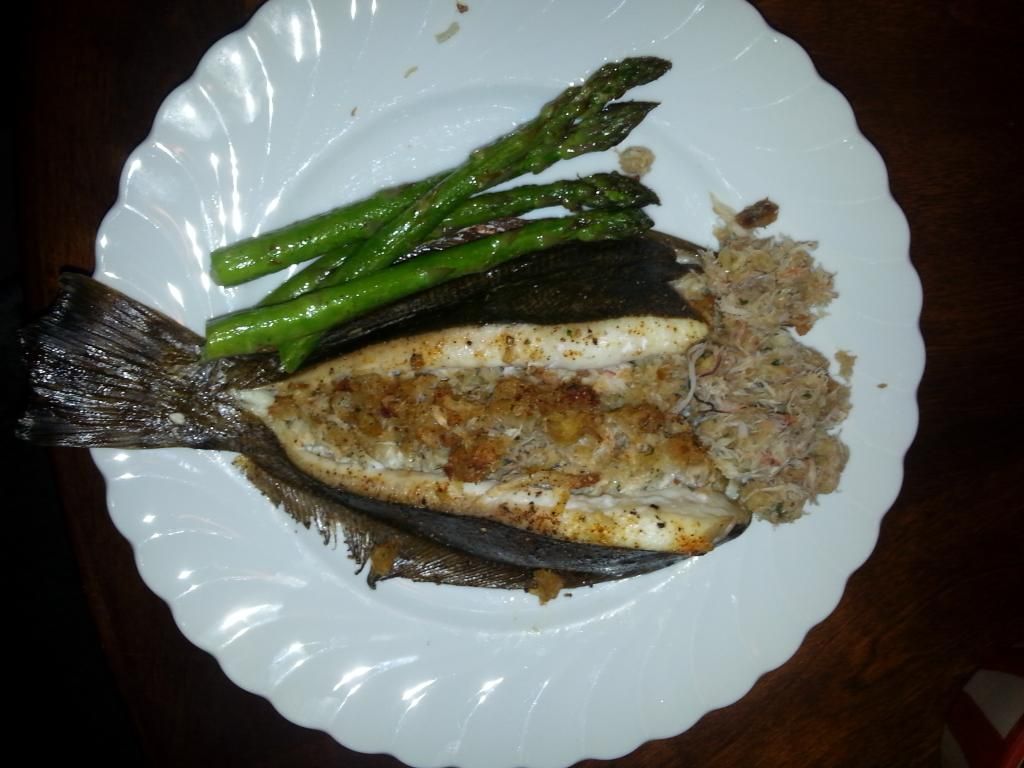 I have never seen anyone else or any restaurant prepare a flounder quite this way. Usually in a restaurant you get a skinless fillet wrapped around some stuffing, or a whole fish including the bones which makes eating the underside(about half of the fish) rather difficult. Keeping the skin on makes big difference IMO.
It takes a sharp knife and a little understanding of the anatomy of a flounder but the result is worth the effort. I prefer big(3-4pound) fish but when you live 400 miles from the coast you take what you can get. We picked these up last time we were in Mobile. They were about a pound each.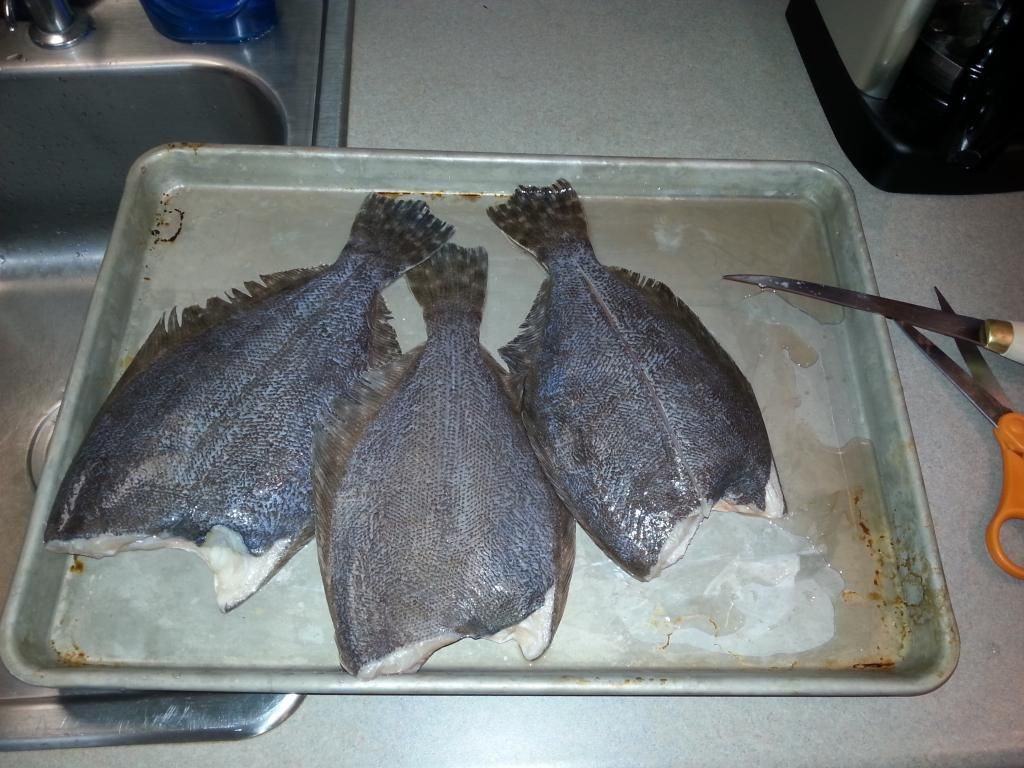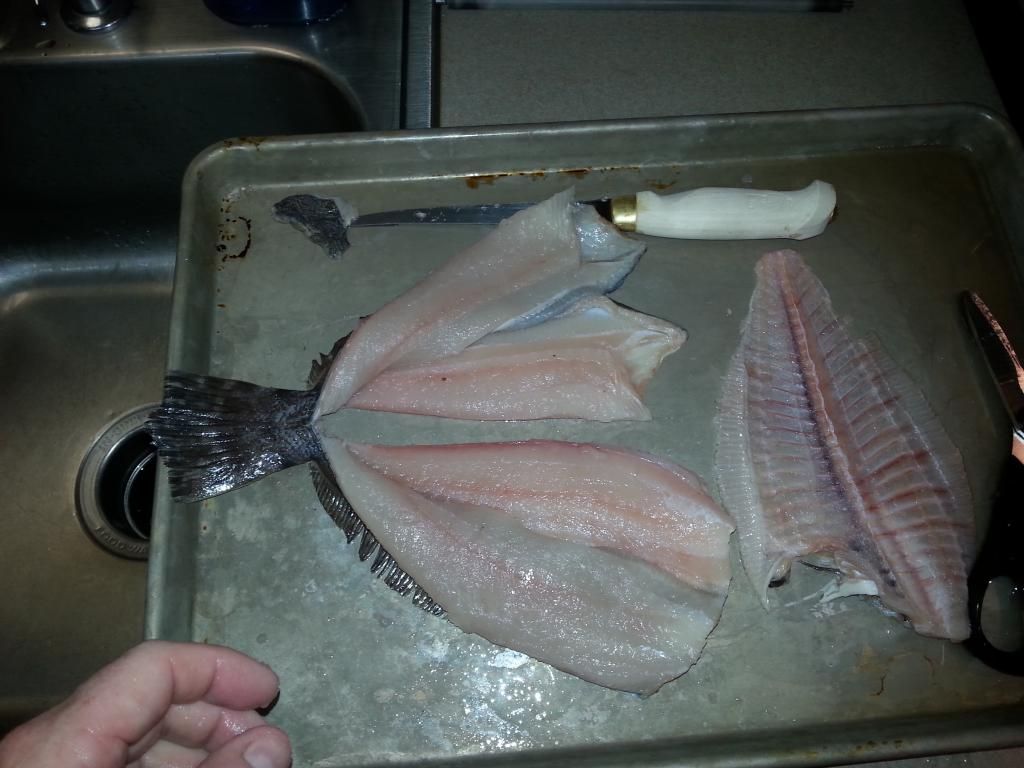 Waste is minimal, you can almost see through the bones.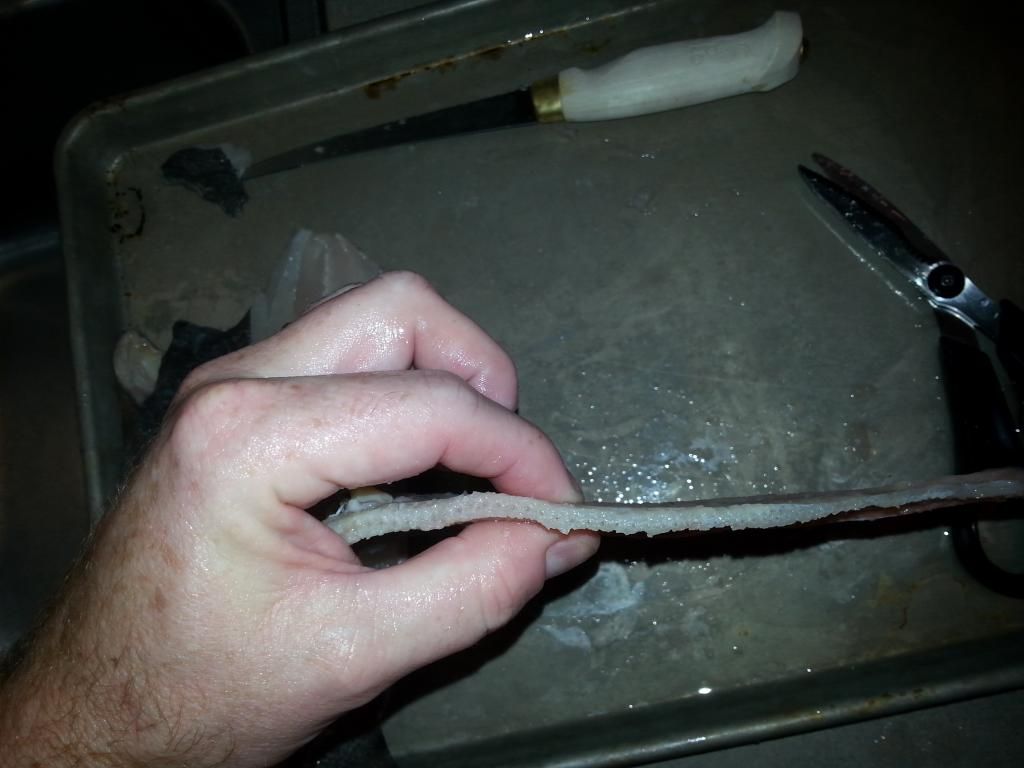 The bones make a tasty snack fried too.