Here ya go: First pic is from the top, second pic is inside the cabinet looking back toward the cooling plate and tower cooler fan. That's the ebay model, but you can make your own for cheap too if you're inclined. Also, a more elegant setup IMHO is to connect all copper from the cooling fan to the tower, but this works fine for me, nobody but me sees the inside of the kegerator anyway ;-) :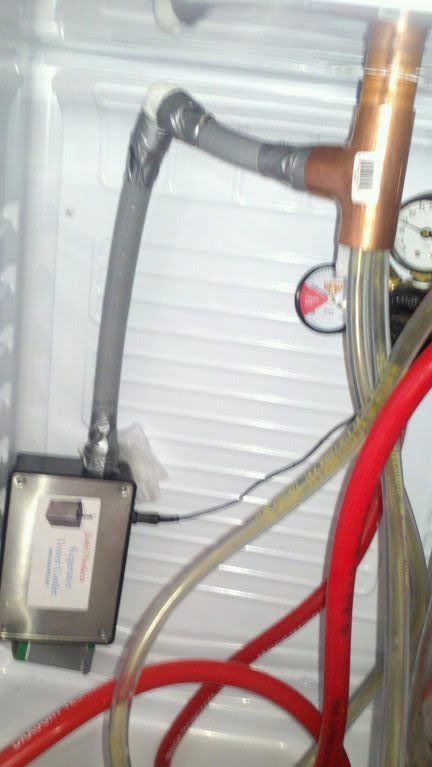 Edit: If you did this on a keezer, you might want to make sure you can easily disconnect the T from the down tube, or just skip the fan part altogether. If you get the downtube into the keezer enough it'll cool down the lines pretty well.
__________________
First Brew was thanksgiving 2011, I'm at 96 batches and counting (as of 8/31/2014), and ran out of room in my signature to list them all.