Quote:
Originally Posted by
Denny
What are you thinking of as high OG? My efficiency remains pretty much the same up to the mid 80s OG.
I've noticed very consistent efficiency loss as OG goes up without any particular OG threshold. It's pretty linear in my experience and tracks closely with Kai's analysis: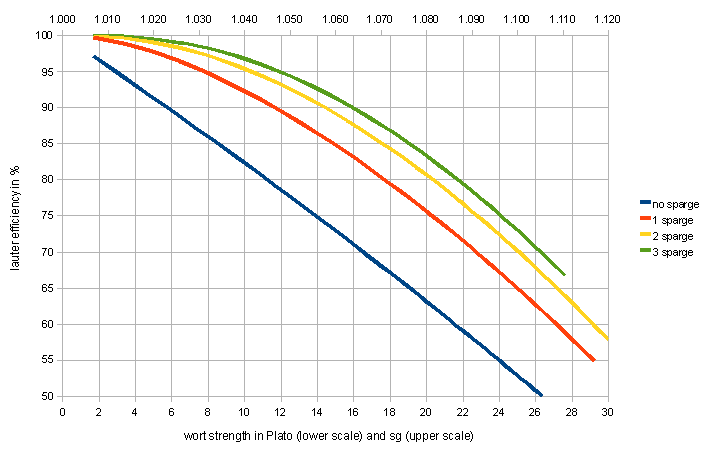 I've only been fly sparging for a short time so I don't have as much sample data but I've noticed less variation in efficiency between batches in the 1.040-1.070 ranges.
I'd be interested to know what others are finding in this regard, especially those who have done both for many batches and cared enough to note such things. Since I barely find time to brew, I'm much less likely to sweat details like this and am happy enough to make maltose water.
__________________
BrewHardware.com
has a new website. Please check it out and let me know what you think!
New 100% Stainless Steel Heating Elements are IN! ULWD Ripple and 1500 watt versions coming soon
Chugger Pumps, Pump Kits, Camlocks, Sightglasses, Clear USA made Silicone Tubing, RIMS, Electric Install Parts, etc. Did you know we are also now a full service homebrew shop selling malt, hops, yeast (Wyeast), etc?