Force carbing Draft at Home/Tap a Draft with cartridges seems like a pain, not to mention expensive. Here is my sub $3 solution to force carbing from a CO2 tank.

Plastic Hose Barb, Ball Lock corny post o-ring, 1 gallon bottle cap with 3/8" hole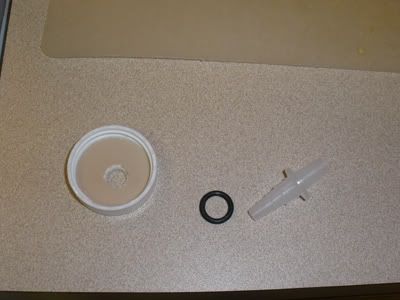 Thread barb through o-ring, and push through hole. Attach CO2 line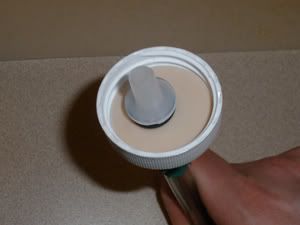 The o-ring seals like the lid of a corny, so it doesn't seal without pressure. I found that picking up the bottle by the tubing as I turned on the pressure worked well.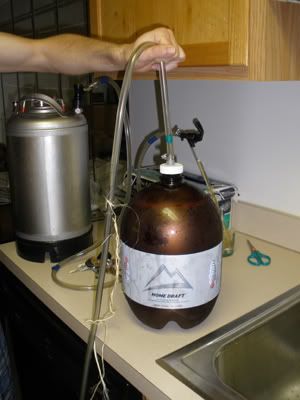 It isn't a perfect seal, and I got a bit of leaking if I didn't hold the tubing. If you get the beer cold first, you can force carb probably 60-90% of the way just by shaking it for 5 min or so. When you are done cap it off with an undrilled cap, or just attach the spout.

One thing I want to add next time is a 1 way valve, which will consist of a piece of teflon tape stretched over the part of the barb that is in the bottle. The tape will overhang the mouth of the bottle, and be held in place when the cap screws in.