| | |
| --- | --- |
| Manny_E | 01-17-2015 01:59 PM |
---
1 Attachment(s)
is there an easy way to determine if the bottle cap is tightly secured? i am using 2 type of bottles belgium style 22 and 12 oz. I noticed after capping the 22 oz bottles, the capper leaves a ring on the top of the cap but on the 12oz it does not.

my recent batch (OG 1.085), i opened one of the 12 oz bottles and it came out flat. BTW i used (1st time) fuzzy drops per instruction. I am wondering where the problem is...

any feedback / tips greatly appreciated...

Thanks

Visuals:
| | |
| --- | --- |
| Manny_E | 01-18-2015 11:43 PM |
---
1 Attachment(s)
Quote:
Originally Posted by
Patrick87
Pretty sure it's all about the neck of the bottle. Some bottles (such as Sam Adams, Sweetwater and most other traditional "long necks") have a long "bump" at the top of them, which is ideal for a wing capper.
Some bottles have a medium "bump" on them which seem to work okay for me. (Such as New Belgium's bottles)
I've stopped trying to use Lagunitas bottles. Sierra Nevada bottles aren't much better. If you have one handy, look at the neck on it. The part that the wing capper "grabs" is very short and doesn't let the bell push down very hard.
If you look at the bottles you're trying to cap, I'd be willing to bet that the bombers with the big dimple in them have a long "bump" at the top and the ones with without an indentation have a shorter "bump".
Here's a pic (not mine) to demonstrate: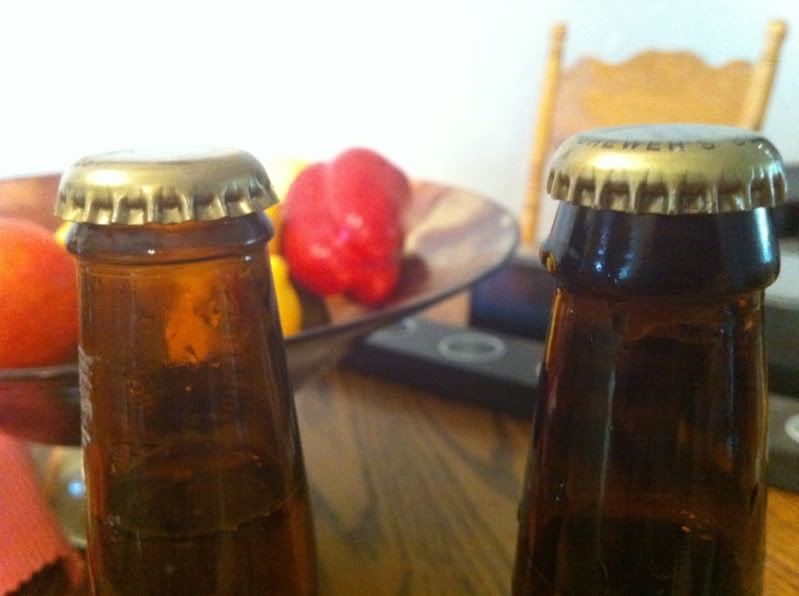 The bottle on the right is the best kind of neck for a wing capper.
you may be right.. I just hope my entire batch is not ruined.. i only have 2 bottles, for testing, onto this 12 oz bottles.. the rest is in 22 oz (long bump)... i am going to give it another week or so b/c high OG.. I am wondering if the Fizz drops are the issue. i always used corn sugar mix, this time i used FD b/c i had them...
see picture...
All times are GMT. The time now is

09:12 PM

.
Copyright ©2000 - 2015, Jelsoft Enterprises Ltd.