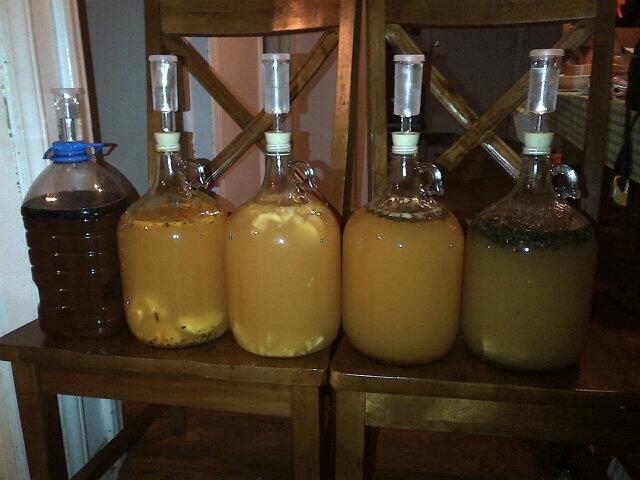 I posted this in the photo thread, but it got buried pretty quickly, and I realized it would make more sense posted here. Sorry if you have seen this twice.
Just racked off of Primary into individual gallons. Left to right:
Elderberry (dried berries with a stick of cinnamon)
Orange Raisin Spice (3 oranges w/pith removed, cloves, sweet cinnamon and cassia cinnamon and raisins)
Ginger and Lemon (2 lemons pith removed, palm size hand of ginger)
Chai Tea (cardamom, 2 cinnamons, star anise, cloves, Irish Breakfast Tea)
Green Tea and Lemon (Gunpowder Green Tea and 2 lemons pith removed. I may have put too much green tea in, time will tell.)
I gave them all a squeeze of honey because it was so dry, will probably have to sweeten more before bottling.