Let's see if this works...

I will preface these that i know NOTHING about these other than they are vintage draft system parts that came with a faucet, co2 tank, and regulator i bought last year or the year before.

All i know (from this thread)http://www.homebrewtalk.com/f35/need...rchase-123873/ is that this is part of either a sankey or hoffs-stevens setup and may or may not be useful on modern equipment. This might be wrong also, i don't know.




I don't want money for any of this. I strictly want to trade for it. Local NJ (around Middlesex/Monmouth County) would be preferred, but for a good trade i'd be willing to work it out.

Items i have interest in: cornelius kegging parts, equipment, etc. tap handles either in good shape or easily repairable shape. Sam Adams "Sensory" glasses. specialty grains. hops. your homebrew. assistance in building my keezer (once i get the freezer, that is); i.e. building the collar or simply supplying the tools to loan (local, obviously).


I'm really easy to work with and would like to see these go to a fellow beer lover who knows how they work, as i do not.

Below are some reference pics:

These are old pics from a previous thread to show what was with the whole lot. The roundish piece immediately to the right of the faucet and handles i do still have, but have misplaced for a moment. (i moved last month) i will include this piece as well. (faucet, tank, regulator are being kept for my own use)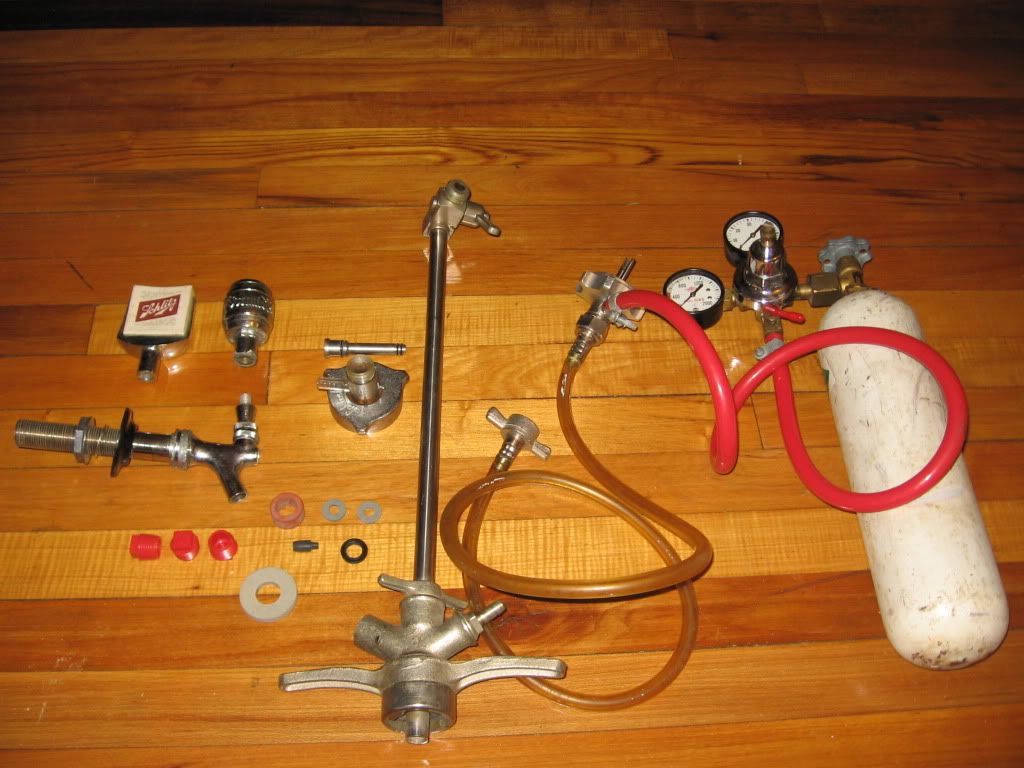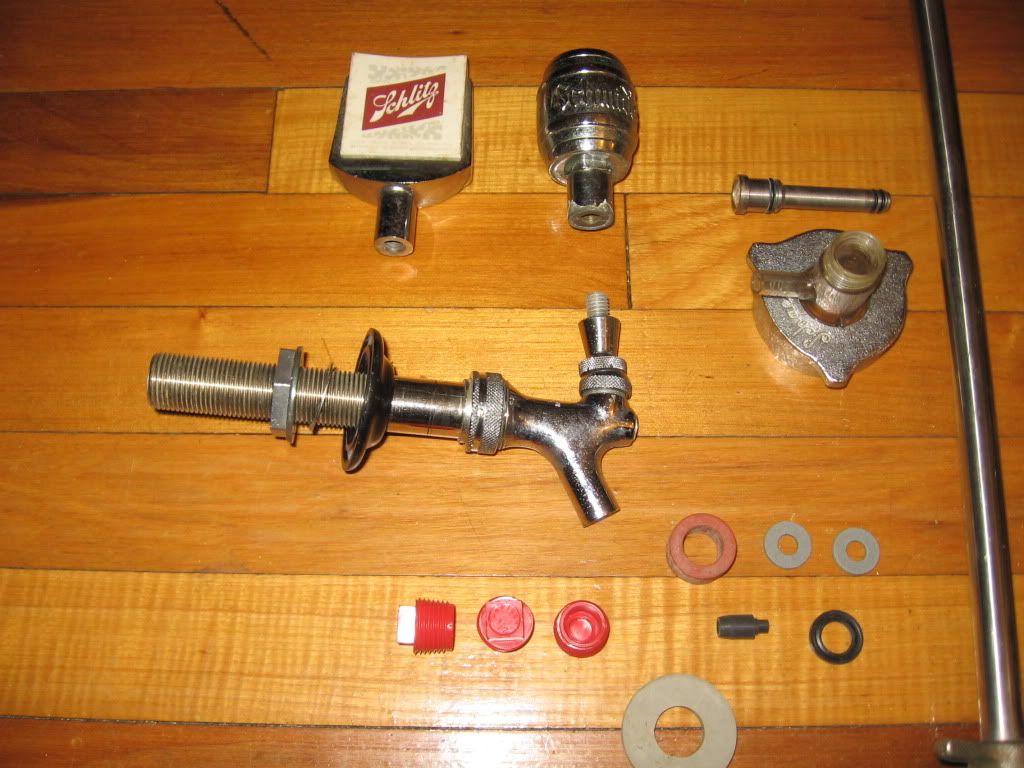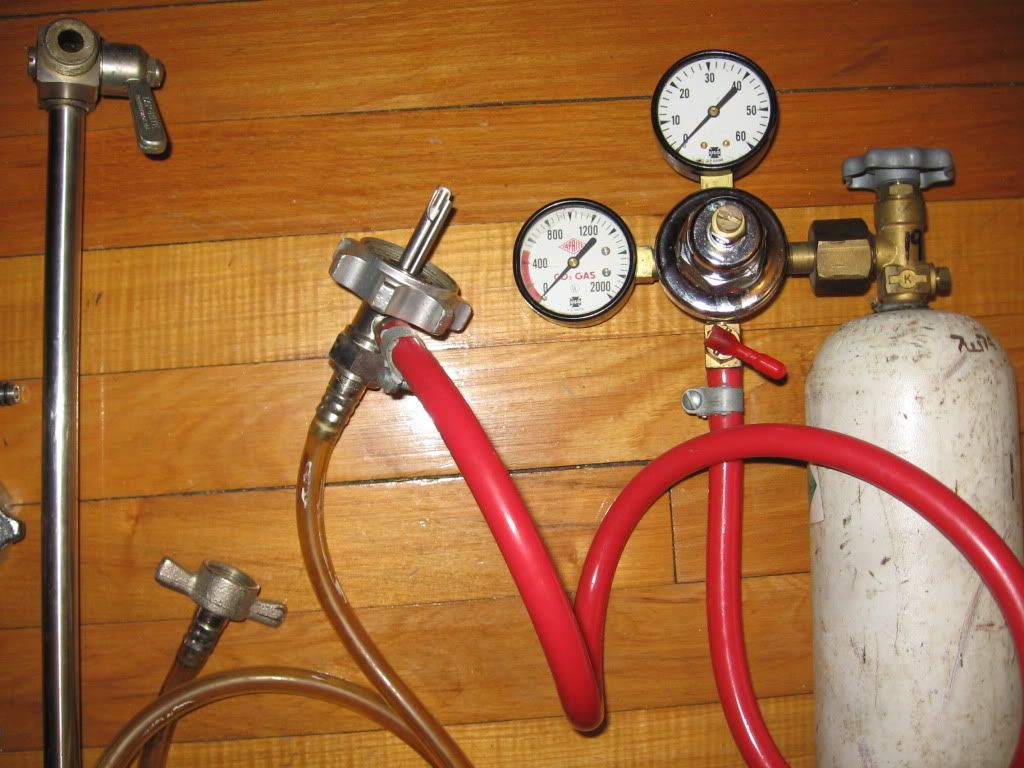 __________________
Primary: Highway 35 Scotch Ale (Highway 78 clone), second runnings small beer

Bottled: Pitch Black Sheep IPA, Juniper Fail/Ale

Kegged: Apollo Pale Ale, South River Brown