Another method that I haven't tried yet, using one a 5 liter space saver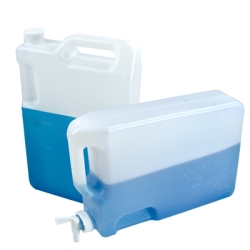 http://www.usplastic.com/catalog/item.aspx?itemid=22689

with a no-glug spigot


http://www.usplastic.com/catalog/ite...3868&catid=810

The no glug spigot has a tail which I suspect is for return air. I am going to add a flexible hose with some sort of cork. The intent is to make the return air come in above the liquid.

If it's truly no-glug, the hose/cork wouldn't be needed.