Man this stuff should be illegal. Turned out fantastic. I've decided to call it "Midnight Train Malt Liquor" after Roger Miller's song:


(Third boxcar, Midnight Train, destination Bangor Maine). I think after a couple of forties of this you'll travel a bit further than Bangor.
Smooth smooth flavour and very nice malt overtones from the pilsener malt. However I'm pretty well hammered from just half a forty in ten minutes. hehe.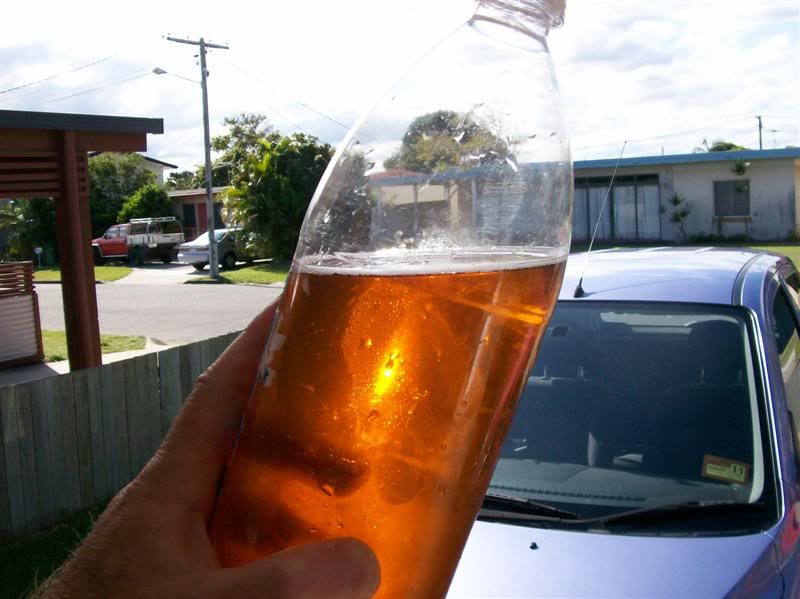 Michael
Queensland
Australia